The path to sustainability has become easier with electric vehicles. Lets see the benefits of electric cars over conventional cars.
1. Easy to drive
Electric cars are easier to drive. Because the electric motor does not require distinct gears (gearless) for operation making it better than automatic cars. Speeding up and slowing down of electric cars are also much easier. In addition, it also provides instant torque.
Driving an electric car is quite similar to driving an automatic transmission petrol/diesel cars. There are no gears and you don't need to press clutch & switch gears consistently. There are just two pedals, one for acceleration and one for brake. Ease of driving is one of the major benefits of using electric cars against conventional cars.
2. Charge at our homes itself
Electric cars provides the advantage of charging at our homes itself. This facility helps us to avoid the crowd at fuel stations. Almost every electric car in India, comes with a portable (usually works with 16Amp power plug socket) & fixed charger, that are capable of charging the overnight. So after draining the car battery during the day, you can just connect the charger to electric car and its gets charged while you sleep. Government of India has also released regulations that allow EV owners to charge their Electric Vehicles at their residence/offices using their existing electricity connections.
Further there are also network of slow & fast charging stations and so even if the battery drains during your journey, there are several charging stations across the cities, that can help you.
3. Low maintenance costs
The costs of running an electric car are lower in terms of regular fuel and maintenance. This is partly due to the fact that electric vehicles have fewer moving parts than vehicles powered by internal combustion engines. That reduces the number of working parts that needs to be replaced. Researches shows that an electric car costs at least 30% less than conventional cars to maintain and service.
In fact, in an electric engine there are only around 20 moving parts, as compared to nearly 2,000 in an ICE (internal combustion engine), so your EV will need a lot less maintenance.
4. Zero noise pollution
Electric cars have a silent functioning capability, which provides a comfortable drive. There are no engines under the hood and the noise accompanying it, is also absent. The processes in electric cars are much quieter, because conventional automobiles rely on noisy internal combustion engines for power. Hence they reduce noise pollution and improve urban quality.
But the silent functioning of electric cars have made the life of pedestrians and blind people at risk. Hence it is compulsory for electric cars to have an Acoustic Vehicle Alert System (AVAS) in order to emit a sound when reversing.
Did you know : artificial noises are added in electric vehicles to avoid accidents.

Reference
5. Independent of fuel price hikes
Electric vehicles do not need any fossil fuel to power. Therefore the main benefit of electric cars is independent of fluctuating and peak fuel prices. The main reason for the fuel price in India is the fuel price directly influenced by the crude oil in international market. The hike in the prices is slowly convincing the commuters to shift to cheaper options like electric cars. The low investment on fuel helps to get more savings from electric cars.
India's biggest oil PSUs recently announced plans to open 78,493 additional fuel pumps, despite the fact that we already have 64,624 petrol pumps. This is due to the fact that, in the coming decades the demand for fuel will gradually decrease.
6. Low running costs
Electric cars have a running cost of 1.2 to 1.4 Rs/km, which is much lower than the running costs of conventional cars. It accounts to the fuel price and the distance covered by an electric car per charge is also high. It can be further decreased if the battery is charged with renewable energy sources. They cost of running electric cars is 25-30% cheaper than conventional cars. They also have better resale value.
7. Eco-friendly
The most popular benefit of electric cars over conventional cars is zero emission. They emit fewer greenhouse gas emissions and air pollutants than diesel or petrol cars. They help in reducing the local air pollution in urban cities. It helps to reduce the carbon footprint, because there will be no tailpipe emissions.
We need fossil fuels for running industries and powering other equipment also. So, the reduction of its usage contribute towards a greener future. We can further reduce the environmental impact by using renewable energy sources for charging electric cars.
8. Government Incentives and Tax benefits
To encourage the use of electric vehicles in India, the government provides exemption for EV owners from paying taxes. Road tax and registration fees on purchasing electric vehicles are also lesser. Banks are also providing low interest 'green' loans for electric vehicle buyers.
Several state governments are offering up to Rs 1.5 lakh incentives for the purchase of electric vehicles, equivalent to Rs 10,000 per kWh of battery capacity. This effort supports the government's goal of making India a 100% electric vehicle country by 2030.
Current on-going subsidies
Tax benefits of electric vehicles in India: Read More
9. More spacious than conventional cars
Electric cars uses a small electric motor and a rechargeable battery. This not only accounts for better performance, but also more space. Electric vehicles have been built from the bottom up to accommodate the hardware and make use of the fact that they do not require an engine. As a result, they have more space than a traditional car. Here, the front seats can be set forward to increase the legroom for rear seat passengers. The absence of the gear level provides more room for the front seat passengers.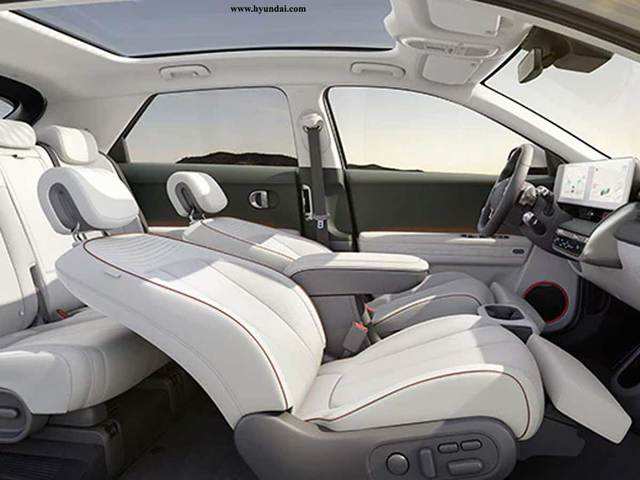 10. Electric cars are future proof
Fossil fuels are exhausting and depending on cars that run on petrol or diesel, is not going to be a sustainable choice. Electric vehicles and cars are going to make way for sustainable transport. From the benefits of electric cars, we can make sure that switching to electric cars will never turn into a wrong choice, as our future lies there.
As reported by the Arunachal Times, electric vehicle sales currently account for only about 7.2 percent of overall vehicle sales. By 2030, this is predicted to increase to 40%, and by 2040, every new automobile sold in the world will be electric.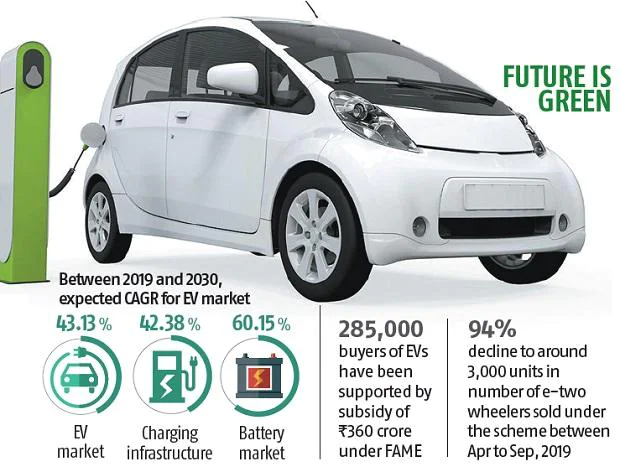 The right time to take a step of change is now. It is clear from the benefits of electric cars that it is the be the right choice for a sustainable future.
How to Set up EV Charging Station

Related Post