Electric mobility that was incorporated in public transportation systems in India have significantly helped towards the path towards sustainable mobility. Electric buses have become a necessary inclusion for public transport to reduce air pollution. Let us discuss the top 10 electric bus manufacturers in India.
Top 10 electric bus manufacturers in India
1. Olectra
The Olectra Greentech Limited ev bus manufacturing company is a pioneer in India's electric bus transportation system. By enhancing its infrastructure and transmission power, the Indian firm has been aiming to enhance India's transportation system. The electric bus firm in India is one of the most well-known manufactures and K6 E-Bus, K7 E-Bus, and K9 E-Bus are among the company's products. K-series electric buses are among the popular ones from the Olectra. The bus features a li-ion phosphate battery and can accommodate 39+ passengers.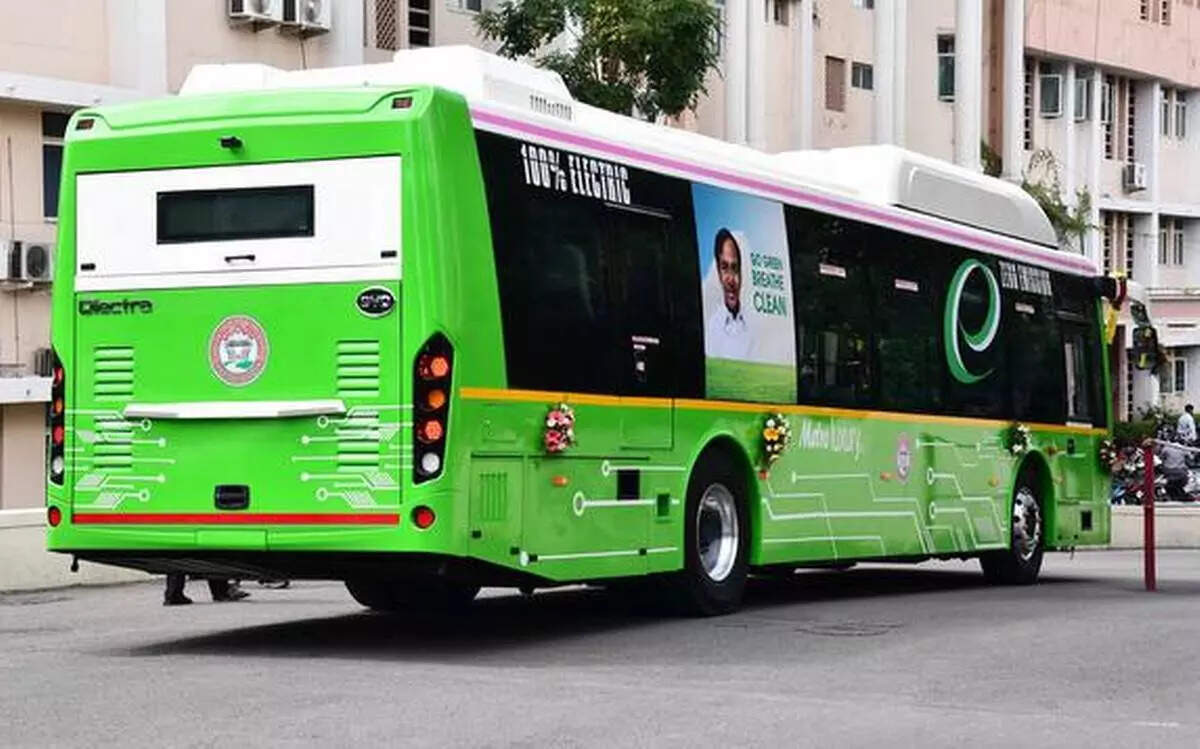 2. Tata Motors
Tata Motors is one of the most prestigious electric vehicle manufactures around the world. The company, with a market valuation of over $35 billion, produces a variety of automobiles, including buses, trucks, military vehicles, and SUVs. Tata Motors have helped electrify the Indian roads with its electric cars including Tata Nexon, Tata Tiago, Tata Tigor etc. They are one of the major electric bus manufacturers in India. The Tata Ultra 9/9 AC electric Bus has more than 31 seats and has a top speed of 75 kmph. Its GVW is 10200 kg +/- 300 kg.
3. BYD Company
BYD, often known as "Build Your Dreams," is one of the top electric vehicle manufacturers in Shenzhen. It has offices in Chennai and New Delhi and presently offers public transportation in India with electric mobility. There are already several cities where the BYD electric buses are in service, including Mumbai, Hyderabad, Pune, and Kerala.
The BYD corporation aims to provide environmentally friendly services while reducing carbon emissions. With a capacity of 31+ seats and a top speed of 96kmph, the BYD K9 is a popular bus provided by BYD. The bus contains a lithium-ion phosphate battery with a charging time of four to five hours.
4. Ashok Leyland Limited
One of the best electric bus manufacturing company in India and holds the title of top 10 commercial businesses in the world for the year 2019. The products include automobiles, commercial vehicles, and engines. In 2016, Ashok Leyland unveiled their first electric bus, which has since proven a big success. The company was originally founded under the name Ashok Motors, and later named Ashok Leyland in 1955. They do rank among the best companies running electric buses in India. The bus has more than 44 seats and a Magtec P144 electric engine with zero emissions. The bus's maximum output is 200HP at 500 rpm. It even has the quicker battery shifting technology, which is lighter and more effective than existing programs.
Ashok Leyland first introduced the double-decker bus in Mumbai in 1967, being the pioneer among Indian electric bus manufacturers. On 18 August 2022 , Switch Mobility, Ashok Leyland's electric vehicle arm, is carrying on that legacy by unveiling the country's first electric double-decker air-conditioned bus. Union Transport Minister Nitin Gadkari unveilled India's first Double Decker AC electric bus in Mumbai.
5. JBM Motor Limited
JBM is one of the major bus and electric vehicle manufacturers in the world. Under the "Make In India" concept, JBM launched the ECOLIFE series, India's first 100% electric bus. The ECOLIFE series comes in two variants which are the 9m and 12 m. They have four decades of experience in manufacturing and providing solutions for electric ecosystem being a promoter of electric mobility, electric bus battery technology and charging infrastructure.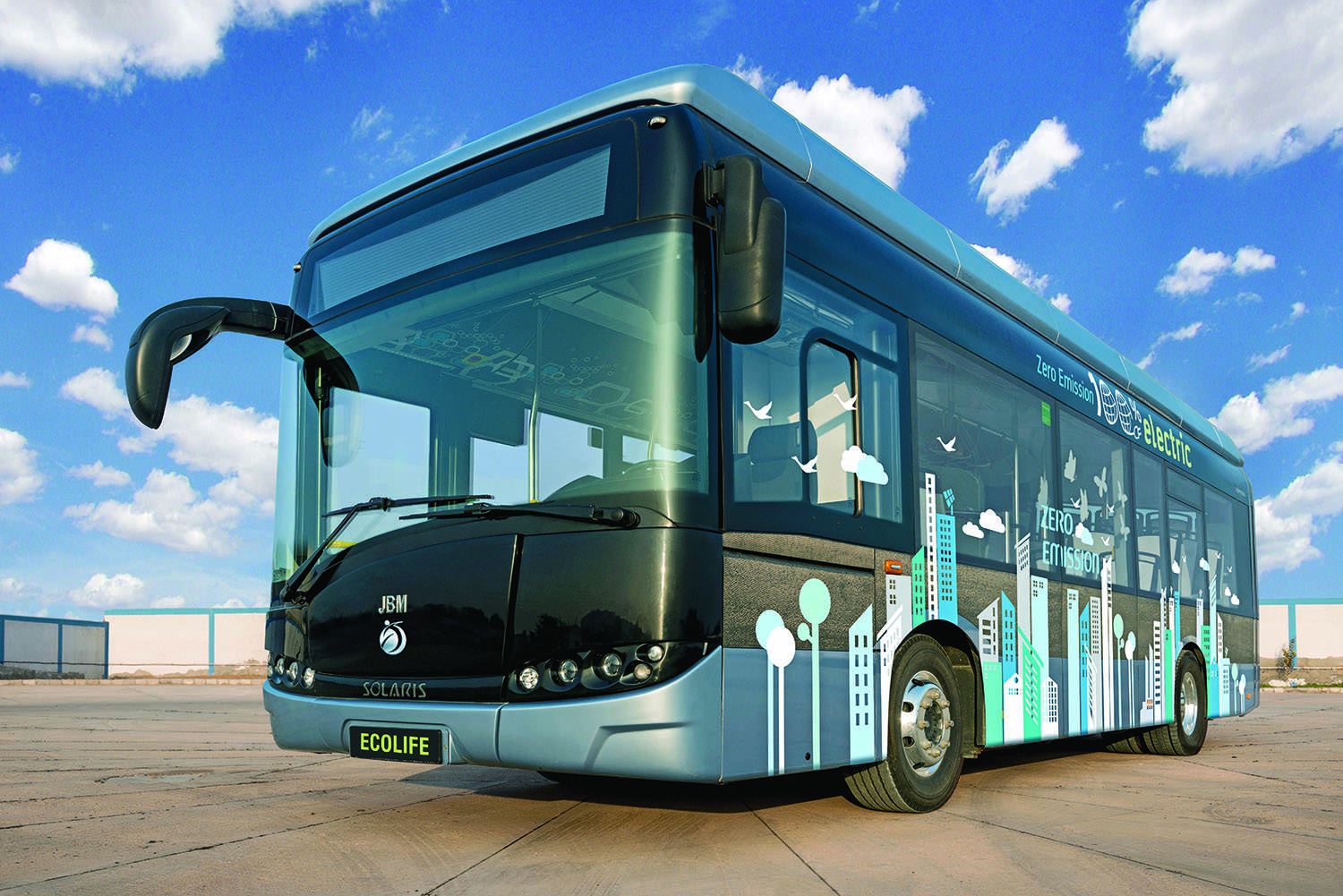 The JBM electric bus model specifications in India include an Advance Chemistry Lithium-ion Liquid-cooled battery system and can accommodate more than 42 people. It offers a 250 km range. A real-time passenger information system (PIS), an automated bus vehicle positioning system, CCTV cameras, a stop request button, an emergency panic button, and other smart features.
6. Deccan Auto Limited
Deccan Auto Limited is a Telangana based automotive luxury electric bus manufacturing company with a plant that is capable of producing 3000 buses per year. The factory is situated in Hyderabad spanning an area of 20 acres. The company specializes on producing commercial electric vehicles, trucks, and buses. The bus provided by the company has a GVW of 16200 kgs and can accommodate over 36 passengers. It measures 12 meters in length.
7. Eichers Motor Limited
Eicher Motors Limited, which was established in 1982, is the flagship business of the Eicher Group in India and a big player in the country's automotive market. Eicher is mainly known for being the parent company of the motorcycle company Royal Enfield.They made its debut in the electric bus market with the "Skyline Pro," one of the buses that has been functioning well. They are also among India's well-known electric bus manufacturers company. The bus can accommodate 30 to 60 passengers and has a maximum power of 90 Bph at 2600 rpm.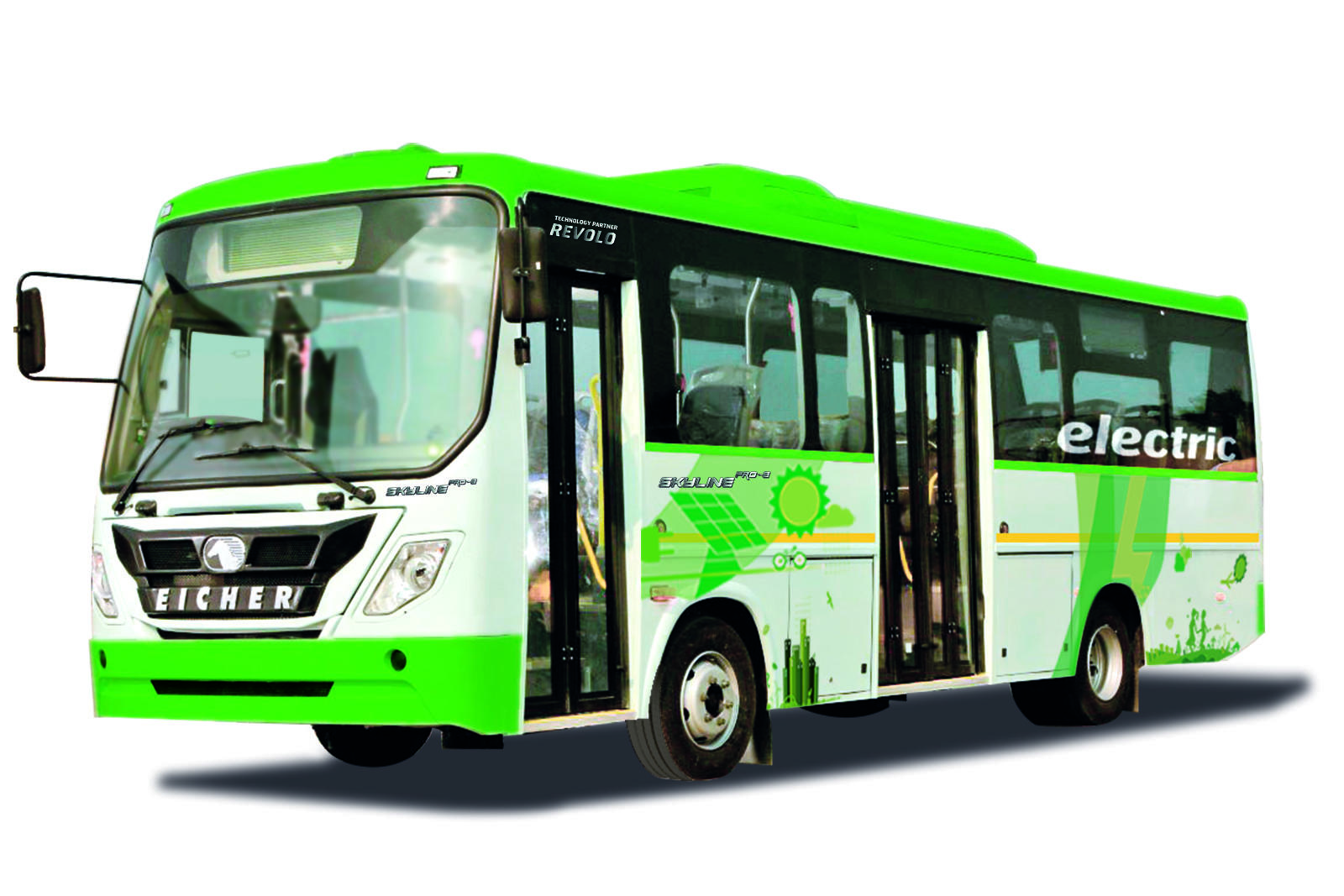 8. Solaris Bus & Coach SA
Poland-based Solaris Bus & Coach manufactures public transportation vehicles including buses and trolleys. They have recently started manufacturing electric buses for India. Their buses have received proclaimed awards including the European Bus of the Year multiple times. With currently 20000 buses running in India with technological advancements their quality of service is of superior quality. The Urbino bus from this company can accommodate more than 65 passengers, comes with a 470 kWh battery and spans 15 m in length.
9. Zhongtong Bus and Holding Company Limited
Based in China, the Zhongtong Bus and Holding Company Limited has also started producing electric buses in India as well. For local sales, they have partnered with Hyderabad-based Deccan Auto. Given its sophisticated appearance and features, the bus is considered a luxurious bus to travel in. It can take more than 32 people and comes with a 400 Ah lithium-ion battery. Its length is 11.99 meters, its GVW is 18000 kg, and its top speed is 69 kmph.
10. PMI – Foton Motors
For the production of electric buses, the Haryana-based PMI Electro Mobility Solutions company has partnered with the foreign company from China Foton Motors. This collaboration aims to start an electric bus manufacturing plant in Pune to increase the production of electric buses in India. Buses have been supplied to the states of Himachal Pradesh and Uttar Pradesh. The buses can get fully recharged within 25 minutes using a fast charger and offers 170 km range. Also includes features like onboard tracking, WiFi connectivity etc.
Check Out
Launch your own EV Charging brand in 7 days without any technology development & manpower deployment. Completely automated solution with admin dashboards & branded mobile applications.