As India is witnessing it drift towards green technology and electric mobility we can see more electric buses on Indian roads. So let us discuss about the top 10 electric buses in India by the top manufacturers in the automobile market.
Top 10 best electric buses in India
1. Tata Starbus Urban 9/12 m
Tata Starbus Urban electric bus is a Tata Motors product that can accommodate more than 31 persons and runs at a maximum speed of 75 kms. It has a GVW of 17800 +/- 500 kg and has a lithium-ion expandable battery pack of 186 kWh. The motors delivers a maximum power of 245 kW. It can be charged within 2 to 3 hours using fast charging method and has a standard range of more than 150 km.
2. Ashok Leyland Circuit S
Ashok Leyland Circuit S is the first "Made in India" electric bus. Under normal test settings, the bus can go up to 120 kilometers on a single charge with a seating capacity ranging from 35 to 65. The price of the bus starts from Rs. 1.5 Cr. It is powered by Sun Mobility's swappable battery. The bus's maximum output is 200HP at 500 rpm. The bus is said to require minimum maintenance due to smaller number of moving parts and smaller battery pack.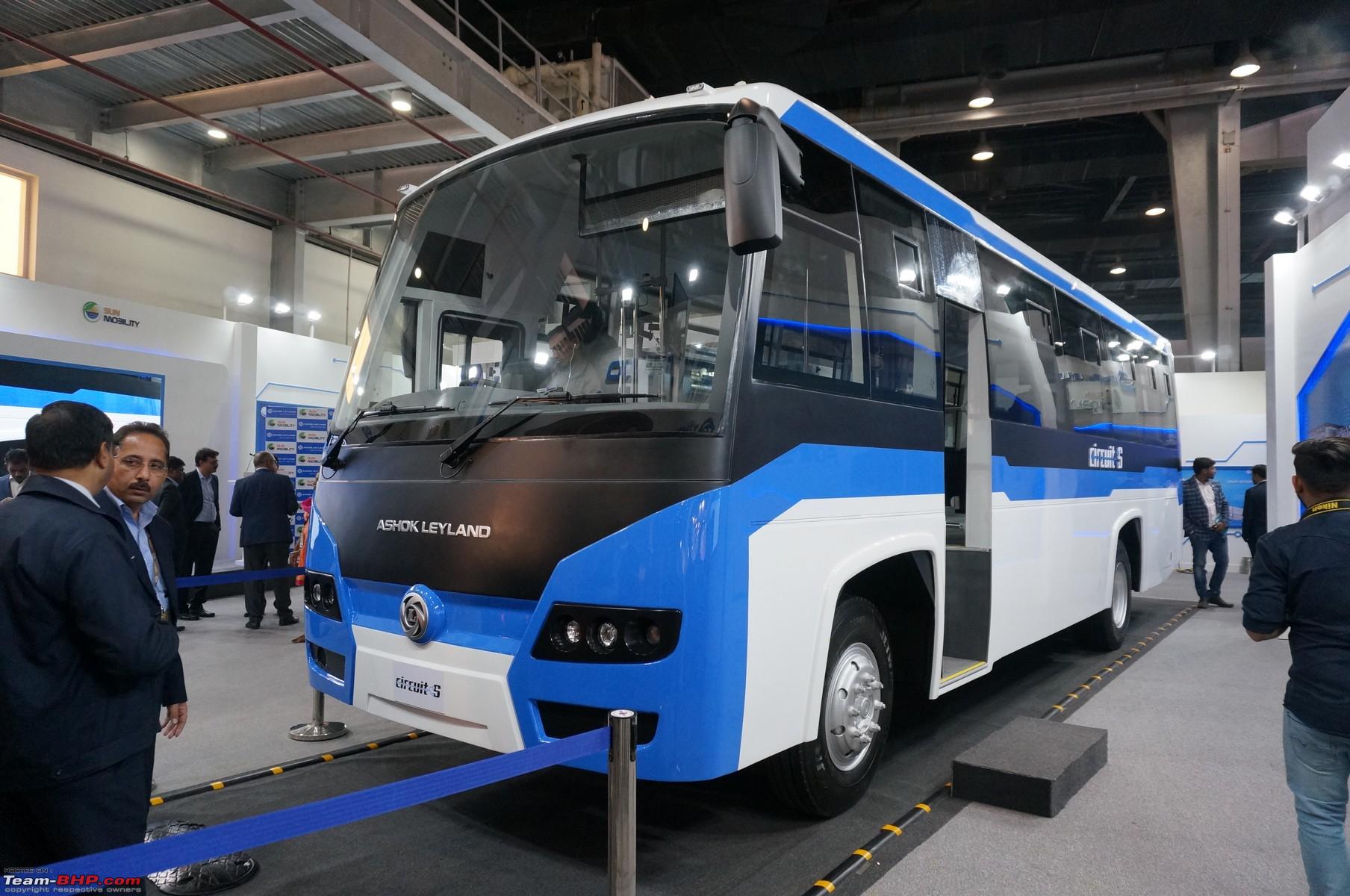 3. Olectra C9
The Olectra C9 has a length of 12,000mm (12 meters) and seats 45–49 people. The bus has two 180 kW electric motors that are capable of producing 3000 Nm of torque power. A sophisticated Lithium-Ion-Phosphate battery with a range of about 300 km and the ability to recharge in two to three hours utilizing a fast-charging system is paired with the 360 kW electric motors.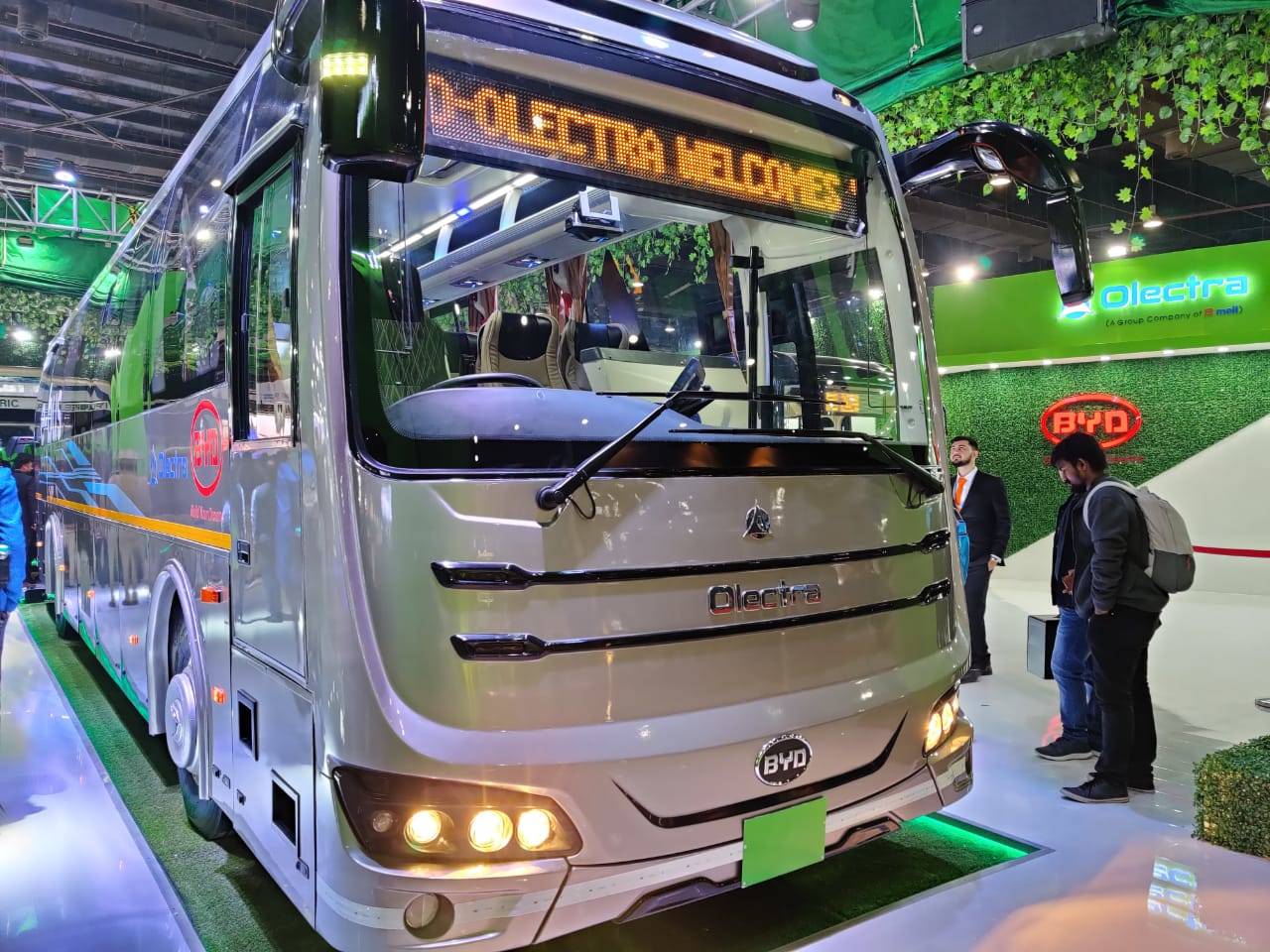 4. JBM ECO-LIFE Electric
ECO-LIFE is India's first 100% electric bus. The JBM ECO-LIFE electric bus series is available in two series 9 m and 12 m. It can accommodate more than 35 persons. The lithium-ion based 261 kWh battery supports a 181 kW motor that gives an output of 2500 rpm. It has a GVM of 18940 kg. Depending on the city's traffic circumstances, it can go 150–200 kilometers in 10–15 hours of city bus operation at a speed of 70 km/h.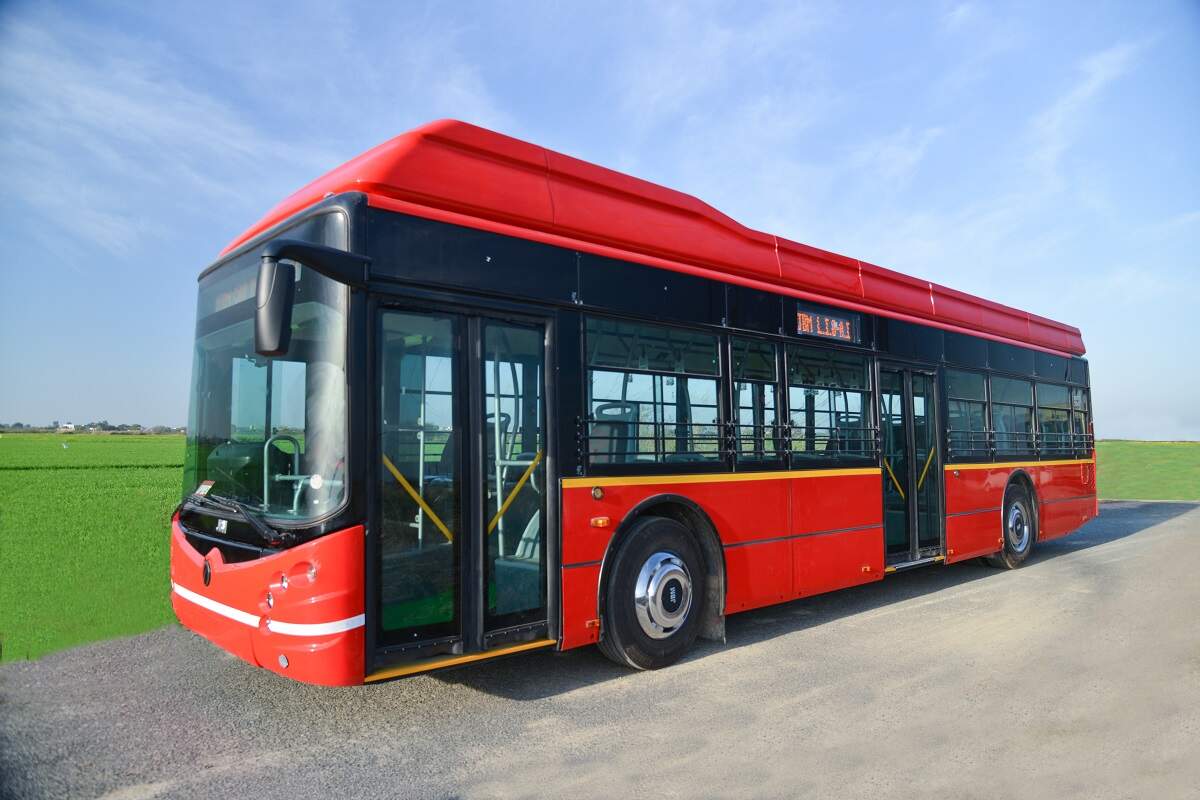 5. Olectra eBuzz K6 LuXe
The eBuzz K6 LuXe bus is designed to offer high-end commuters a luxury ride while utilizing alternative energy sources. More than 10 people may sit comfortably in the 7-meter-long, air-conditioned luxury coach, which also features comfy seats. The bus is equipped with a lithium-ion (Li-ion) battery that allows it (Li-ion) battery that allows it to go up to more than 200 kilometers on a single charge. It takes 3 to 4 hours to fully recharge the battery. The Automotive Research Association of India's (ARAI) AIS 052 and UBS-II specifications are followed in the construction of the ebuzz K6 LuXe.
6. BYD K9
The K9 electric bus series comes from the Chinese manufacturer BYD. It is operated by a 313 kWh lithium-ion battery (life warranty of 6-10 years) that has a range of up to 250 kilometers per single charge under city conditions. It can accommodate more than 30 persons and has a length of 12 meters. With a charging time of 4 to 5 hours, it has a maximum speed of 30 km/h.
7. SkyPark Electric Bus
SkyPark Electric Bus is manufactured by Deccan Auto Limited, a Telegana-based company. It has already started a plant in Hydrebad that has the capacity to produce 3000 units yearly. The electric bus spans a length of 12 m and can accommodate more than 36 people. It has a GVW of 16200 kilograms and comes with a lithium-ion battery.
8. Solaris Urbino 15 LE
Solaris Urbino 15 LE is manufactured by Solaris Bus & Coach S.A that has more than 25 years of experience. This company was able to deliver 20,000 units of electric vehicles in India. The electric bus is known for its futuristic style and performance. The bus can accommodate more than 65 people and comes with a 470 kWh lithium-ion battery.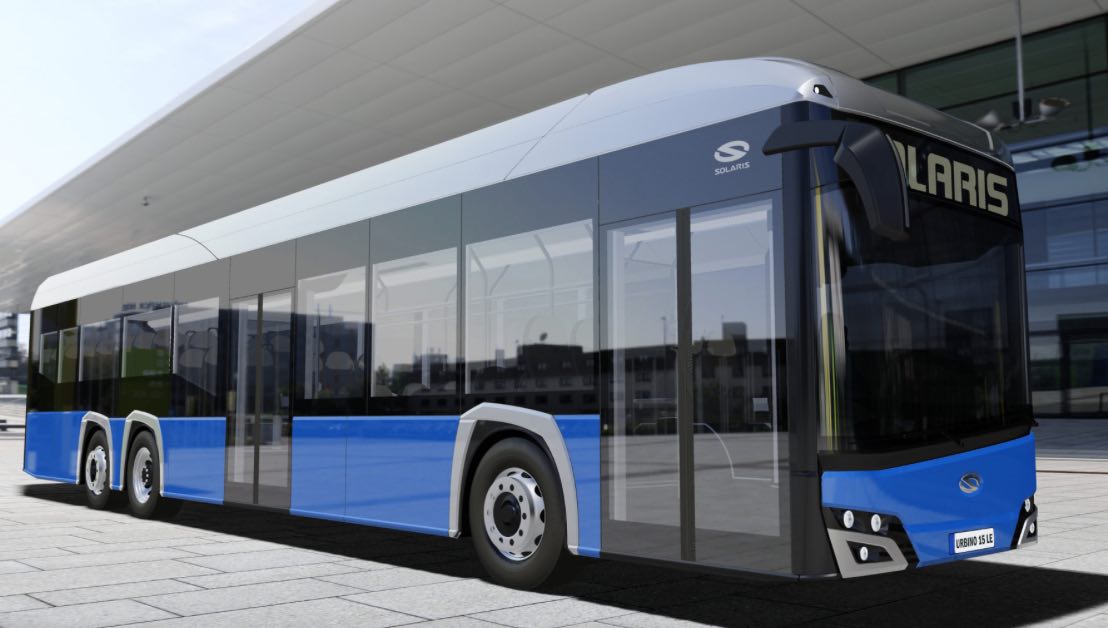 9. Zhongtong Electric Bus LCK6122EVG
Zhongtong Bus and Holding Company Limited, a leading Chinese automobile manufacturer launched its first bus in India the Zhongtong Bus Lck6122evg Electric Bus in partnership with Deccan Motors. The bus features a premium and luxury look. Its length is 11.99 meters and has a GVW of 18000 kg. It comes with a 400 Ah lithium-ion battery and a maximum speed of 69 kmph.
10. Eicher Skyline Pro
Eicher Skyline Pro is the electric bus manufactured by Eicher Motors. The parent company of Eicher Motors is the reputed Eicher Motors which used to manufacture traditional heavy automobiles have entered the electric vehicle industry. The company introduced Skyline Pro which is one of the leading electric bus manufacturing platform. It can accommodate up to 60 people, not including the driver. The electric motor provides a maximum power of 90 hp.
Check Out
Launch your own EV Charging brand in 7 days without any technology development & manpower deployment. Completely automated solution with admin dashboards & branded mobile applications.