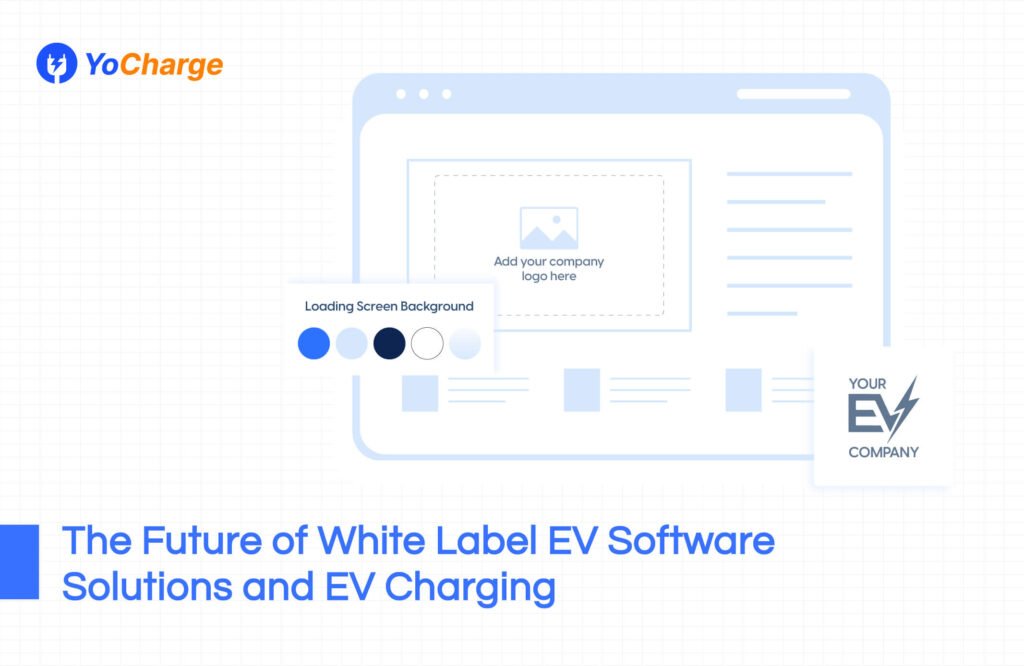 EVs are the show-stopper in the automobile industry, and this momentum is only projected to grow in the coming years. The prediction is that annual EV sales will reach 20.6 million by 2025. Driving demand for more EV charging infrastructures and pre-built white label EV software solutions. The surge in demand will necessitate the development of new and innovative EV charging solutions that accommodate the unique requirements of EV users.
With technological advancements, a few essential trends will likely shape the future of white label EV software solutions and increase the adoption of innovative charging technology. How does smart charging solution leverage data and analytics and optimise the charging process? Well, the method minimises energy waste, reduces costs and enables grid operators to manage and balance the load. It ensures grid stability and reliability.
In the list of trends, the second important factor in shaping the future of white label EV software solutions is the increased adoption of wireless charging technology. The technology uses magnetic fields to transfer energy between a charging pad and an EV's battery. Consequently, eliminating the need for cables and plugs. This technology can improve the user experience by making charging more convenient and reducing the need for physical infrastructure.
Consequently, wireless charging has the potential to increase energy efficiency by eliminating energy loss that can occur during cable and plug charging. However, before wireless charging can become widespread, challenges still need to be addressed. These include technology standardization and interoperability between different vehicles and charging infrastructure.
Among all these trends, white label EV charging station software plays a crucial role in the future of EV charging. The software enables companies to develop and deploy customised EV charging applications quickly and cost-effectively. Meanwhile, the white label CMS also provides companies with the flexibility and scalability to adapt to changing market conditions and customer needs.
Key Benefits of White Label Charging Software Include
The future of white label EV charging software solutions and EV charging is bright. As the EV market continues to expand and evolve, we can expect to see new solutions emerge that will help to accelerate the adoption of electric vehicles and make EV charging more convenient, reliable, and affordable for everyone.
White label EV software is becoming more popular in the EV industry. These software solutions provide a complete package of tools and features that are customisable to meet the unique needs of each business. Some of the key benefits of white label charging software include:
Customisation
The software is customisable to meet the unique needs of each business or organisation. This allows for greater flexibility and scalability, as businesses can add or remove features as needed.
Branding
White label EVCMS allows businesses to brand the software with their own logo and colors, providing a cohesive brand experience for users.
Integration
EV charging station management software is integrable with other software systems, for example, billing and payment systems, to create a seamless user experience.
Efficiency
Businesses can use white label EV charging management to manage charging stations more efficiently, reducing downtime and maximising revenue.
Data Analytics
It provides detailed data analytics, allowing businesses to gain insights into usage patterns, energy consumption, and revenue.
Concluding, the future of white label EV software solutions and EV charging looks promising. As the demand for electric vehicles continues to grow, there will be a need for more efficient charging solutions. YoCharge White label EV charging software will play a key role in meeting this demand.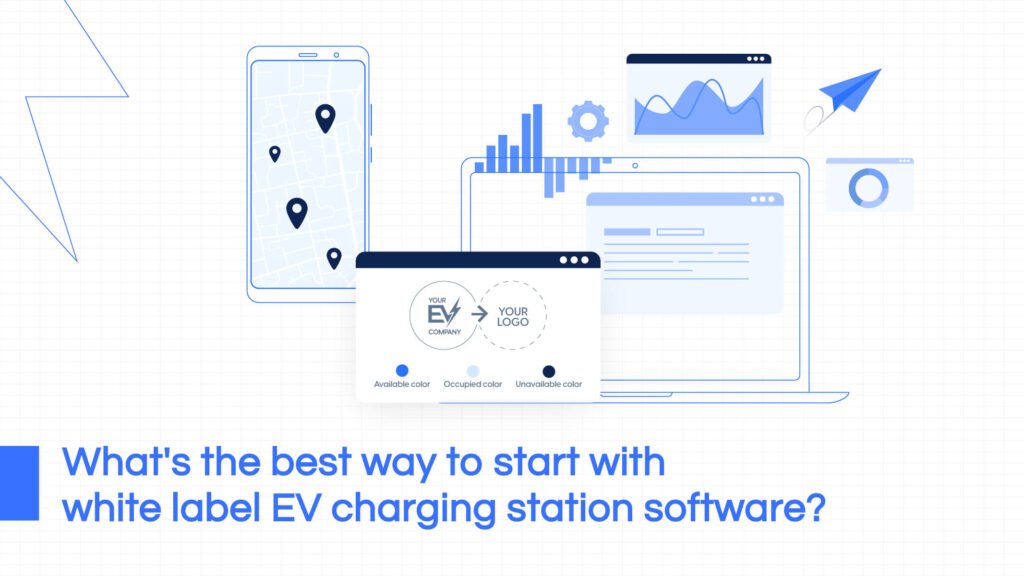 What's the best way to start with white label EV charging station software ?
Getting started with EVCMS can be a straightforward process with these steps:
Assess Your Needs
Determine your business needs and what features you require from a white label ev charging software. Do you need a simple user interface, billing and payment integration, or detailed reporting and analytics? Understanding your needs will help you choose the right software.
Research Your Options
Look for white label EV software providers and compare their offerings. After this, consider factors pricing, customisation options, and customer support.
Request a Demo
Request a demo or trial of the software, as , you have narrowed down your options. It will allow you to see the software in action and test its features.
Customisation
Work with the software provider to customize the software to meet your unique needs. The feature may include branding, adding or removing features, or integrating with other software systems.
Implementation
On the completion of customisation, work with the software company to implement the software. This may involve training your staff, configuring the software to work with your hardware, and testing the system.
Launch
After implementing the software, launch and begin using the system. Monitor its performance and gather feedback from EV users to ensure it meets your needs.
Furthermore, by following these steps, you can start with YoCharge white label EV charging station software, as well as, optimize your charging stations for maximum efficiency and revenue. Scale your EV brand within seven days of launch.
Read More – How to Make Money using of White Label EV Charging Software?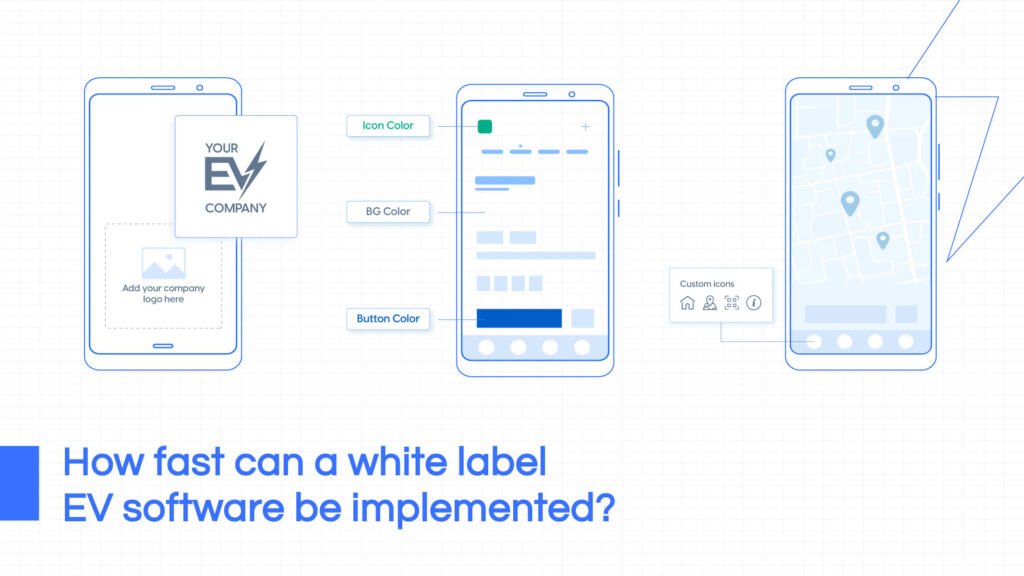 How fast can a white label EV software be implemented?
The implementation of a white label EV charging software can be done within seven days. Therefore, as a white label provider like YoCharge, we would require the relevant information such as logo, brand colors, iconography, and imagery. Once provided, it is over to us to build the customized platform according to specific business requirements.