In a significant move to bolster electric vehicle (EV) infrastructure, Tata Power, an integrated power company, has joined forces with the Coimbatore municipal corporation. The partnership aims to establish 20 public EV charging stations in the textile city of Coimbatore. This strategic initiative serves multiple purposes. It addresses the growing need for charging facilities and contributes to the wider adoption of electric vehicles in the region. The installation of these stations will increase Tata Power's total number of EV charging points in Tamil Nadu to 116. This further solidifies the state's position as a frontrunner in promoting sustainable transportation.
Tata Power Collaborates with Coimbatore Municipal Corporation to Install 20 EV Charging Stations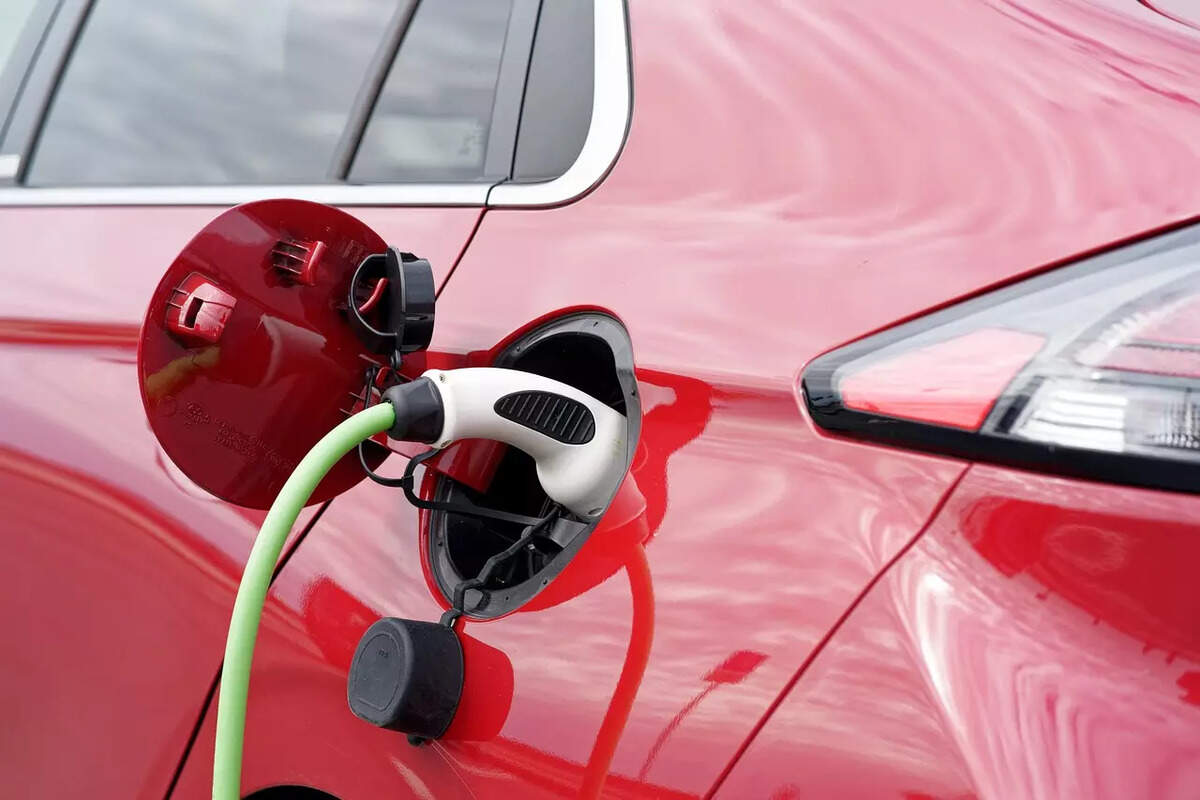 Tata Power, the integrated power company, has announced a collaboration with the Coimbatore municipal corporation. Their joint effort aims to introduce 20 public electric vehicle (EV) charging stations in the textile city. This initiative is a pivotal step in supporting the growing demand for EV charging infrastructure and fostering the adoption of electric vehicles in the area.
The addition of these 20 charging stations will augment Tata Power's existing network of EV charging infrastructure in Tamil Nadu. This expansion will elevate the total count to 116 charging stations. The enhanced infrastructure will strengthen the charging ecosystem and ensure round-the-clock charging availability for EV owners in Coimbatore and neighboring cities. Additionally, they will receive maintenance support to further facilitate a seamless EV charging experience.
Virendra Goyal, Head of Business Development (EV Charging) at Tata Power, expressed enthusiasm about the partnership and stated, "We are delighted to collaborate with the Coimbatore Municipal Corporation, the second-largest corporation in Tamil Nadu. Our aim is to provide optimal EV charging solutions to all EV users in the city and surrounding areas." Goyal further emphasized Tata Power's commitment to facilitating EV adoption in India. The company aims to achieve this by working alongside municipal bodies and ensuring seamless accessibility of charging stations to users.
To ensure convenience for EV owners, the charging stations will be seamlessly integrated into the Tata Power EZ Charge mobile application. This user-friendly app offers a range of features, including locating nearby charging stations, remote monitoring of vehicle charging status, and easy payment options. These functionalities streamline the charging process and enhance the overall user experience.
M. Prathap, Commissioner of the Coimbatore Municipal Corporation, emphasized the shared objective of expediting EV adoption in the state. He expressed confidence that the collaboration with Tata Power would provide a smooth and hassle-free charging experience for EV users in Coimbatore, contributing to the region's sustainable transportation goals.
The installation of these 20 public EV charging stations in Coimbatore is a significant milestone in developing a robust charging infrastructure network. This initiative is expected to boost electric vehicle adoption by providing reliable and accessible charging facilities. With these stations available, more people are likely to embrace electric vehicles as a viable transportation option, aligning with the government's vision of promoting sustainable transportation and reducing carbon emissions.
Tata Power's collaboration with the Coimbatore municipal corporation underscores the company's unwavering commitment to expanding EV charging infrastructure across India. Tata Power actively collaborates with local authorities and provides comprehensive charging solutions, playing a pivotal role in facilitating the transition to electric mobility. Their efforts contribute to supporting the nation's clean energy objectives and promoting sustainable transportation.