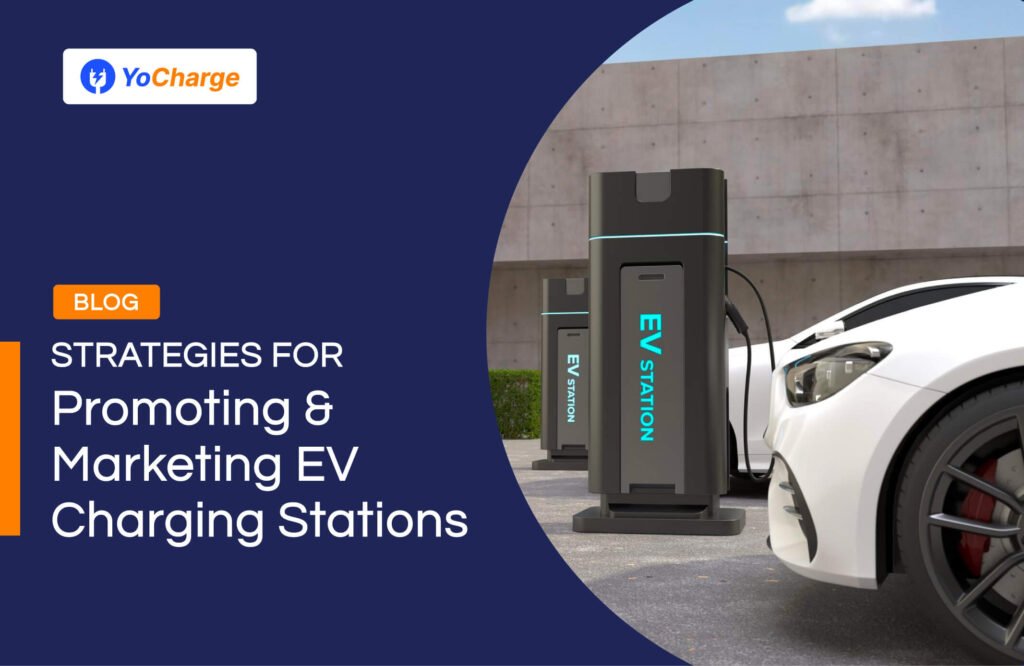 The surge in EV sales has created a profitable business market: the EV Charging Market. Businesses now have an opportunity to capitalize on this growing trend by promoting and marketing EV charging stations. Spherical Insights recently reported on globenewswire.com that the Global EV Charging Infrastructure Market Size in the year 2022 was valued at USD 23.74 billion.
Furthermore, the global EV charging market is expected to reach USD 286.91 billion by 2032, growing at a CAGR of 28.3%. The report also asserted that the Asia-Pacific region is expected to grow at a CAGR of 29.6% over the forecast period. The market stats clearly indicate the scope for EV charging businesses before they reach a point of saturation. If you own or run an EV charging station, this blog is right for you! Let's discuss the various strategies that will help your business earn profits.
Promoting & Marketing EV Charging Stations:
We'll explore various promotion and Marketing EV Charging Stations to help you maximize the visibility and growth of your EV charging business.
Online Marketing:
Opting for online marketing or, in other words, 360 degrees digital marketing for your EV charging business is an effective way to position your brand in the market. Some of the strategies are mentioned below:
Website & SEO optimization:
Creating a user-friendly website is the primary step to take when building your charging station business. The website would provide comprehensive information about your charging stations, locations, features, prices, and incentives. Once the website is built, you will need an SEO and Content expert to optimize the website for search engines. The expert would use the targeted keywords and meta tags and create unique, engaging content to improve the visibility on SERPs (Search Engine Results Pages). Your goal of attracting potential customers through organic traffic would become successful for your business.
Search Engine Marketing (SEM):
Using paid ad tools like Google Ads for SEM helps your website appear in the search results using targeted keywords, For example- EV charging stations or EV charging apps. Ensure your ad copy is as creative as possible and inclusive of relevant keywords to increase click-through rates and generate possible convertible leads.
Social Media Marketing:
Social media channels are the most common platforms to create a brand presence and attract leads. Platforms like Facebook, Twitter, Linkedin, and Instagram engage with the EV community and share updates about your charging stations. Develop a content strategy that includes visually appealing images or videos, informational posts about the benefits of EVs, customer testimonials, and promotional campaigns. You can make use of targeted advertising to reach specific demographics and geographical areas to reach your audience organically and through paid ads.
Here's a tip: creating visually appealing videos would attract more engagement and higher reach.
Content Marketing:
Create compelling, informative content relative to the EV charging industry in the form of blogs, articles, posts, and reels. These content formats would reach more audiences and generate the right traffic & leads when shared on the website, online forums, and social media channels. SEO keywords and hashtags, when smartly used, also contribute to the reach of potential customers.
Offline Marketing: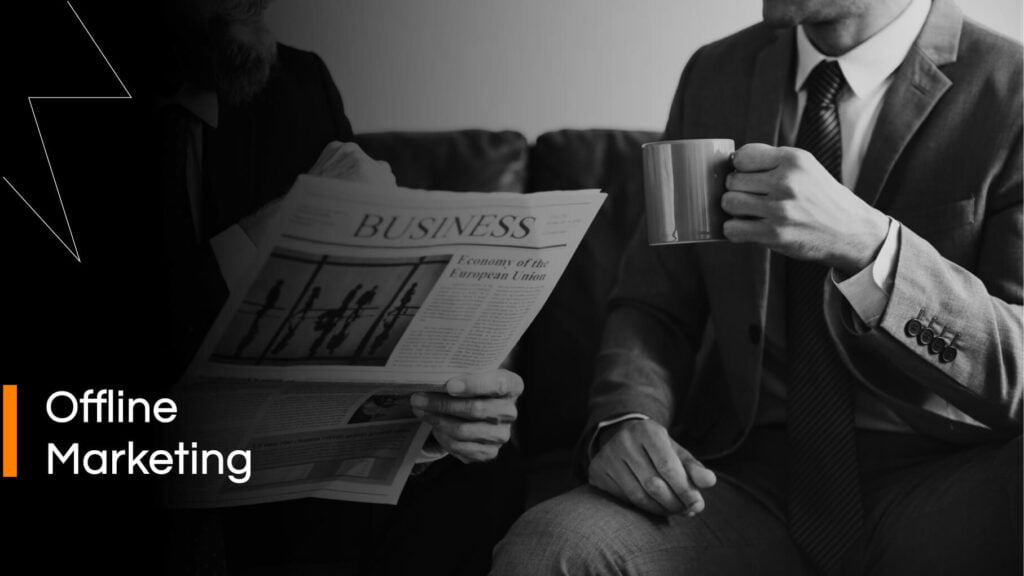 Any marketing must be done 360 degrees for your brand's positioning and to generate leads. Though digital marketing is now a standard marketing and promotional method, remember only some are active on social media. Hence, it is best also to get back to the traditional offline marketing strategies like the ones mentioned below:
Local Advertising:
Advertise in local newspapers, magazines, and directories to target potential customers near your charging stations. Utilize eye-catching visuals, compelling messaging, and a clear call-to-action to attract attention and generate interest. You can also get your social media posts printed instead of getting a new one designed by graphic designers. Consider partnering with local publications or media outlets for sponsored content opportunities or advertorials.
Direct Marketing:
The printed social media posts can be distributed in the form of flyers for promotion. Other methods of direct marketing include distributing brochures, telemarketing, outbound calls, etc. Provide detailed information about your charging stations, highlighting the features, benefits, and unique selling points.
Partnerships:
Working in partnerships always works best for businesses. You can collaborate with either or both businesses – related or unrelated.
Collaboration with EV Industry Businesses:
You can partner with EV and EV charger manufacturers to promote your charging stations to their customers. Establish strategic partnerships that offer mutual benefits, such as co-marketing campaigns, cross-promotion, or exclusive charging benefits for customers who purchase EVs from their brand.
Collaboration with Other Businesses:
Identify and collaborate with businesses that EV users frequently visit, such as shopping malls, restaurants, hotels, and tourist attractions. Offer to install charging stations at their locations, providing added convenience to their customers and increasing visibility for your brand. Consider revenue-sharing agreements or branding opportunities to incentivize partnerships.
Incentives: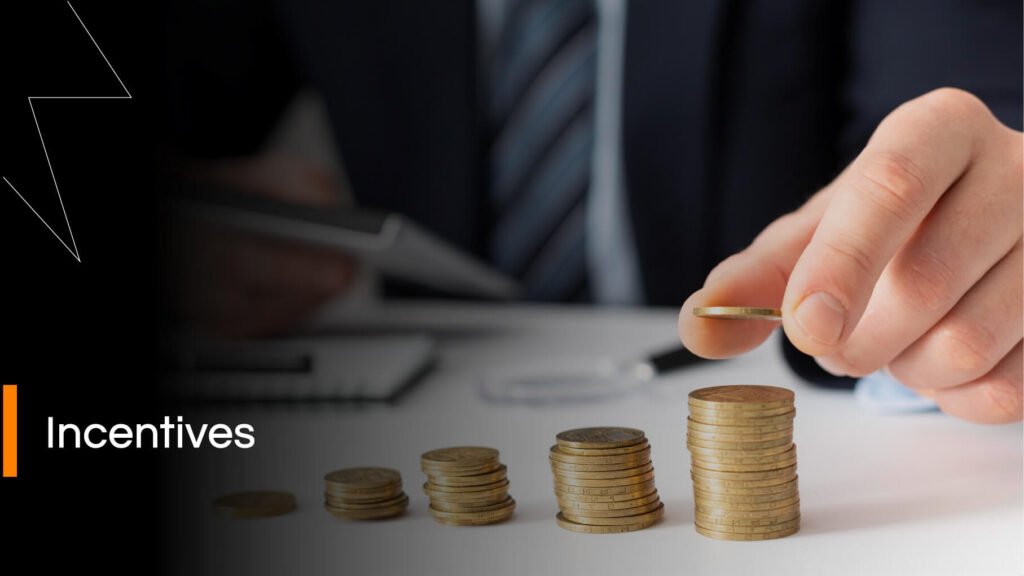 Offering incentives to your customers may bring in customers slowly, but they will steadily increase depending on the marketing you have done. You can provide incentives in the form of:
Loyalty Programs:
Loyalty programs possess the potential to foster long-term customers. Therefore, create loyalty programs that reward frequent users of your charging stations. You can offer benefits such as discounted charging rates, especially during off-peak hours, priority access to charging stations during peak times, or exclusive perks like reserved parking spots. These incentives are always
attractive and usually succeed in garnering profits.
Referral Programs:
Implement referral programs where existing customers are rewarded for referring new customers to use your charging stations. You can offer your customers incentives such as free charging credits, discounts on future charges, or exclusive access to premium services. In this case, word-of-mouth recommendations are commonly powerful. Referral programs have successfully generated organic traffic and a customer base.
Public Relations:
If you need to improve your PR skills, you can hire an expert to help position your EV charging brand in the market. The following are the methods one can use to develop PR:
Community Outreach:
The more you interact with people, the better it is for your business. Engage with local communities through participation in events, sponsorships, and partnerships with sustainability-focused organizations. You can either host or participate in EV-themed events, offer educational workshops, and engage with community members to foster goodwill and build brand awareness.
Media Relations:
Build relationships with journalists and influencers who promote sustainability, EVs, or green technologies. Develop media-centric content that highlights your charging stations' unique features and benefits. Issue press releases whenever you achieve milestones, partnerships, or innovative initiatives. As much as possible, secure media coverage to raise awareness about your charging infrastructure and position your brand as a leader in the EV charging space. This should work wonders for your EV charging business.
Thought Leadership:
Position yourself and your company as experts in the EV charging industry by actively contributing to relevant industry publications, participating in speaking engagements at conferences or webinars, and engaging in panel discussions. Sharing your insights and expertise will help you build credibility and increase your brand's visibility among key stakeholders in the EV ecosystem.
Conclusion:
We have covered all the possible strategies for promoting and marketing EV Charging Stations. Hopefully, it has given you clarity on what strategies you can adopt for your EV charging business. YoCharge is an EV charging software solutions provider that is steadily gaining fame for its white-label EV charging software. If you own a charging station business and want a seamless EVCMS, you can connect with us at +91-9462878912 or Whatsapp!