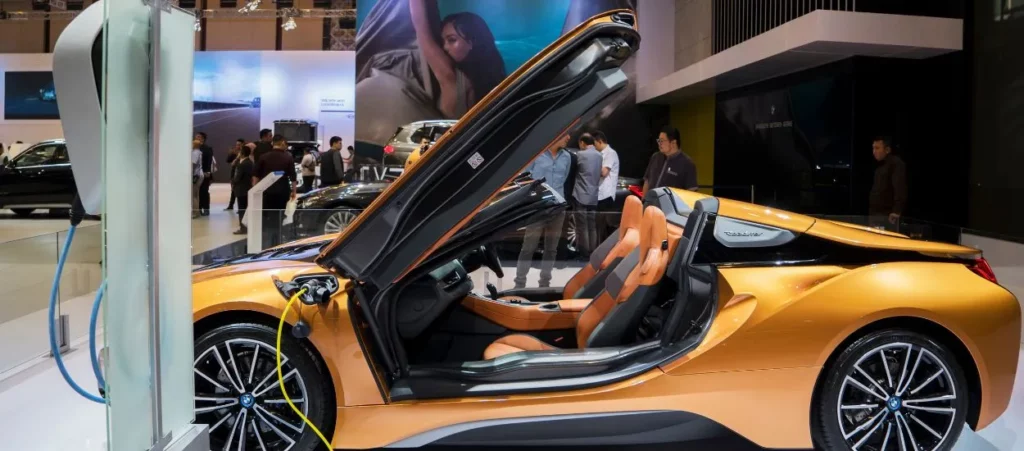 Ford Motor Company, American Honda Motor Co. together with BMW Group recently announced the creation of a new company called ChargeScape. The equally owned venture will develop and operate a platform that connects electric utilities, automakers, and electric vehicle (EV) customers in the United States and Canada.
Building on years of cross-industry collaboration, ChargeScape's single platform will eliminate the need for individual integrations between each automotive brand and each electric utility. ChargeScape's platform will give electric utilities access to EV battery energy across a wide pool of EVs.
EV as Grid Resource
EVs are not only a cleaner mode of transport but also considered a valuable grid resource as they offer dynamic battery storage as a flexible load. There are two pathways to Vehicle-Grid Integration (VGI): V1G and V2G.
V1G, also called smart charging, is the strategy to control the rate of charging of EVs. With bidirectional charging (V2G), EVs could also participate in grid management services. VGI enables EVs to participate in balancing the grid in real-time, and operating as generation/demand assets for grid operators. Additionally, VGI could also facilitate ancillary services like frequency regulation, voltage regulation, and reliability improvement.
Opportunity for Grid Companies & EV Users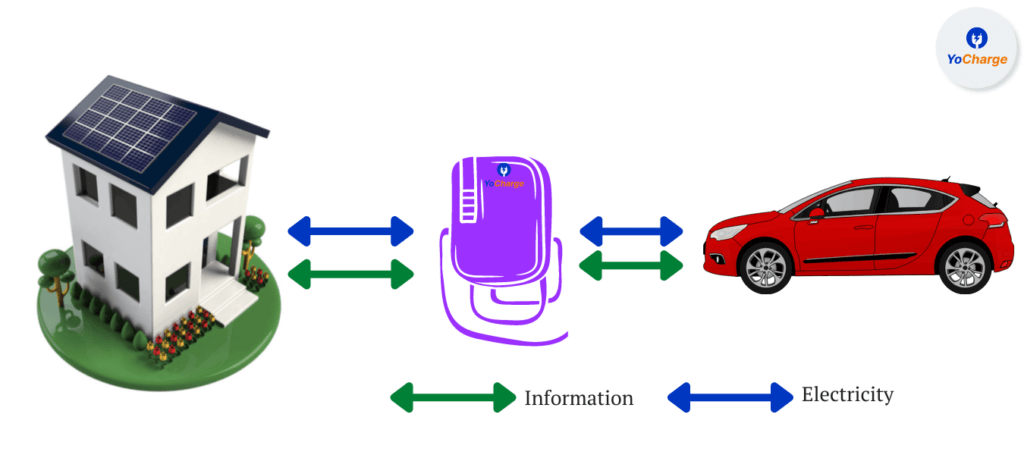 ChargeScape will enable EV owners to earn financial benefits by participating in managed charging and energy-sharing programs. These programs can help to balance the grid and reduce peak demand, which can save utilities money.
Electric vehicle customers will also eventually have the opportunity for even more significant impact by sharing the energy stored in their EV batteries with the grid during times of peak demand through vehicle-to-grid (V2G) applications. Additionally, EV owners can also use their vehicles to provide backup power during outages.
ChargeScape will enable the smart use of plugged-in EV batteries by securely providing energy data to electric utilities and system operators like aggregated demand response, alignment of charging and EV battery utilization with off-peak, low-cost hours and the availability of high renewable energy.
These energy services are expected to be a cost-efficient, operational benefit for electric utilities due to the efficient integration with participating automakers and the anticipation of high levels of EV customer enrollment.
It's another example of ways in which the switch to electric vehicles has forced the auto industry to create a variety of alliances between competitors in order to share the costs and negotiate the growing market a better way. Earlier, seven major companies, including BMW, GM, Honda, Hyundai, Kia, Mercedes-Benz and Stellantis created a joint venture to build their own charging network in North America.
About Vehicle-to-Grid Technology
Vehicle-to-grid (V2G) technology allows EVs to send energy back to the grid. This can be done during times of peak demand, when the grid is under strain. V2G can also be used to provide backup power during outages.
V2G is a promising technology that has the potential to make EVs more affordable and convenient for drivers. It can also help to improve the reliability of the grid.
EXPLORE MORE
What is Vehicle-to-Grid technology ?
About ChargeScape
ChargeScape is a joint venture of Ford Motor Company, American Honda Motor Co., and BMW Group. The company will develop and operate a platform that connects electric utilities, automakers and ev customers.
The closing of the deal and subsequent formation of ChargeScape is pending regulatory approvals. Chargescape is expected to be operational in United States & Canada in early 2024.