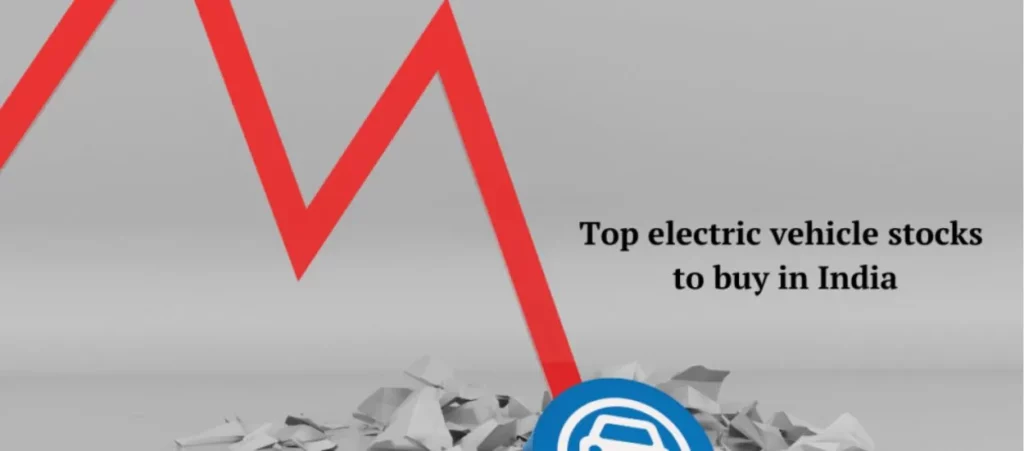 In the COP27 Summit in Sharm El Sheikh, Egypt, PM Modi pledged that India would reduce 45% of the carbon emissions intensity of its GDP (Gross Domestic Product) by 2030. He further claimed that India's target is to attain a 50% cumulative installed capacity of electric power from non-fossil fuel sources by the year 2030. India is the world's third biggest emitter of carbon dioxide after China and the US.
Accordingly, the Government of India has aggressively pushed for electric vehicle adoption in the country. Thanks to that push, the India Electric Vehicle Market is projected to grow from USD 3.21 billion in 2022 to USD 113.99 billion by 2029. The focussed efforts have seemed to start showing the results, as 2023 seems to be the year of Electric Vehicle stocks or EV stocks in India.
The exponential rise in the number of electric two-wheelers in India during 2023 and the back-to-back launch of electric cars by Tata, BMW, Kia, Honda, Hyundai have all directed the focus of the Indian Automotive market to Electric Vehicles. This interest is also being reflected in EV Stocks in India and even if you are not active in the stock market, it is difficult to miss or ignore the discussion around the Indian EV sector.
Highlights
Electric mobility has skyrocketed electric vehicle stocks in India and battery manufacturers.
Industries to benefit from EVs in India are power companies, battery manufacturers, public transport, and anode manufacturers.
The EV giant Tesla has marked a new era in the EV industry in India.
After the pandemic, people have started realizing the need for electric vehicles. The alarming pollution level, which was reduced significantly during the lockdown, has given a new perspective on sustainable transportation.
The rise in electric vehicles makes 2023 the high time to buy electric vehicle penny stocks in India. The recent union budget released a policy for EV infrastructure and the battery industry. Thus, GOI aims at 100% e-mobility in the nation by the next decade.
EV Stock market demand
If you are an investor and looking for the best sector to invest in which has a great future, then the electric vehicle is the hot bait. EV stocks or ev shares are booming in India, and in the future, you will not just witness auto stocks but also stocks that support the industry.
We have extorted Mother Earth and have reached the maximum limit of using natural resources, and now we have to search for alternative ways to meet our needs. One such sector that entirely depends on natural resources is the automobile industry. It is majorly dependent on petrol and diesel. But as we all know, renewable sources of energy are depleting at a fast pace and are exhaustible, so we started towards the journey of natural gas as an alternative.
Now it is high time to shift to sustainable energy sources. The automobile industry is among the top to produce electric-powered vehicles for consumers and make the planet safer and green. Thus switching towards sustainable alternatives proved a good choice for automobile manufacturers.
Buy Electric vehicle stocks in India
The real advantage of all is seen in the EV share price of the EV manufacturers. With EV adoption, the shares of these automobile giants have shown an upward trend. So here we have come up with the list of best electric vehicle stocks in India and the best ones to consider for investment.
The segment of EV stock is subdivided, and here is the list of EV stocks:
We just think of automobile giants and manufacturers like Tata and Mahindra when we talk about EVs. Still, the whole sector is sub-categorised based on parts, segments, infrastructure and software.
So we can classify the Electric Vehicle sector into four sub-sectors
Based on the above segments, we have come up with 15 top Indian EV stocks to invest in or consider in future. The ev shares or ev stocks list includes existing companies and newcomers, which may be an excellent investment choice.
| | | |
| --- | --- | --- |
| Sr No | Stock Name | Current Stock Price (Rs) Dated: 27 June, 2023 |
| 1 | TATA Motors | 572.75 |
| 2 | Mahindra & Mahindra | 1,401.50 |
| 3 | Hero MotoCorp Limited | 2,845 |
| 4 | Exide Industries Ltd. | 232.40 |
| 5 | Amara Raja Batteries Ltd | 650.30 |
| 6 | Himadari Specialty Chemical Limited | 132.60 |
| 7 | Tata ELXSI Limited | 7,554.95 |
| 8 | TATA Chemicals Limited | 1,005.80 |
| 9 | Kabra Extrusion Technik | 465 |
| 10 | Indian Oil Corporation | 89.45 |
| 11 | BPCL | 359.85 |
| 12 | Reliance Industries | 2,495 |
| 13 | National Thermal Power Corporation Limited (NTPC) | 186.70 |
| 14 | Power Grid | 249.15 |
| 15 | Gujarat Fluorochemicals | 3,011 |
A. Electric Vehicle (EV) Manufacturers stocks in India
We have listed electric vehicle stocks in the auto manufacturer sector into two subcategories – Proven players vs new players.
1. Tata Motors
One of the oldest layers in the market is Tata Motors, a diversified company. This company exists in all segments, from four-wheelers and passenger cars to heavy commercial vehicles like buses, trucks, and trailers.
It has launched over four EV cars in the recent past and is set to launch 4 new models in the coming few months. The EV model Tata Nexon, has crossed sales of 50,000 units and has covered approximately 90 crore kilometers across India in the last three years.
It is one of the best electric vehicle stock companies in India, with the support of its allies like Tata ELXSI for software, Tata Steel for body structure, and Tata Chemicals for batteries. Tata Motors will have a great scope of expansion shortly.
2. Mahindra & Mahindra
Mahindra & Mahindra shares a diverse segment similar to Tata Motors. It has a legacy in the agriculture transport industry with a lineup of various tractors. Apart from the joint venture with Reliance Industries, Mahindra & Mahindra is also looking to expand its collection of EV cars.
The company is set to launch 16 electric vehicles by 2027 across SUV and light commercial vehicle segments. It also plans to invest Rs 3,000 crores in the electric vehicle segment in the next three years.
3. Hero MotoCorp Limited
Along with four-wheelers, the electric two-wheeler market is also on the boom. Hero MotoCorp had launched it's first electric scooter Vida in Dec of 2022. The electric two wheeler manufacturing giant aims to launch a series of EVs in the coming 15 to 17 months.
B. Auto parts
C. Battery Manufacturing for EV stocks in India
1. Exide Industries Limited & Amara Raja Batteries Limited
Both companies are major players in the battery industry. Till now, they were manufacturing lead-based batteries used in traditional vehicles. But now, they have full-fledged manufacturing of lithium-ion batteries, which is an essential component of an electric vehicle.
2. TATA Chemicals Limited
The company's vision is different from its competitor's as Tata Chemicals focuses on developing an ecosystem of battery generation. The EV share price of Tata Chemicals is closed at 1,005.80 Rs on 27 June 2023.
3. Himadri Speciality Chemical Limited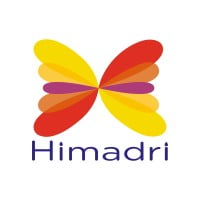 As we all are aware, the EV battery requires advanced carbon to make anodes for Lithium-ion batteries, EV stocks of Himadri Speciality Chemical Limited are guaranteed to grow higher. These Lithium-ion batteries will be catering not only to electric vehicles but also to energy storage systems and electronic equipment.
By the end of May, 2023, this company was in talks with an Australian battery material technology business to further enhance the range of EV batteries. Apparently, the Australian company is into developing a silicon-composite battery anode technology that would improve the energy battery's energy density by 50% more than a regular Lithium-ion battery.
D. EV charging station EV stocks in India
1. Power Grid Corporation of India Limited
The state-owned company, which mainly supplies high-voltage transmission and grid management to industries like telecom, is likely to set up charging stations all over the country. With the state ownership label, the company is expected to enjoy government contracts and deals in future.
E. EV & Charging Software Companies
1. Tata ELXSI Limited
Tata ELXSI is an IT-software development company that indulges in building software involved in EVs manufactured by Tata Motors. The company has also developed stock software that any EV can use. ELXSI is expected to sell this software to other auto manufacturers in the form of licensing in the future.
Introducing YoCharge
Yocharge is the EV Charging Management Software Company. As a trusted partner of Charge Point Operators our goal is to simplify the launching, operation & growth of EV Charging Services Business. With help YoCharge you can launch your own branded EV Charging business in 7 days with custom mobile Applications.
Final words
So here is the list of top companies where you can think of investing shortly. The main thing to notice is that you can find Tata Group in every segment. From the bird's eye, the companies mentioned above could be a great bet to put future investment and achieve full potential. We hope the information in this article proved helpful. Let us know your doubts in the comment section. Happy Investing!
---
** Disclaimer: This is neither a qualified opinion nor investment advice. This is a compilation of public information. Use the above information for investment at your own risk.