The transport sector has become one of the major contributors of air pollution in India. To mitigate the effect of green house gases from various vehicles the government of India has adopted various policies in the national and state level. Let us discuss about the government policies to promote electric mobility.
Government policies to promote electric mobility in India
Electric vehicles are the driving factor towards electric mobility. The government is encouraging the implementation of EV charging stations, by offering capital subsidies through the Faster Adoption and Manufacturing of (Hybrid and) Electric Vehicles in India (FAME) India Scheme Phase II and state-level measures.
To support reaching the target of 30 percent EVs by 2030 purchase reductions across many vehicle categories, lower road taxes, scrapping and retrofit incentives is implemented by the government. The cost of oil imports, rising pollution, and India's international responsibilities to combating climate change are the driving forces behind its recent measures to accelerate the transition to e-mobility.
Let us look into the government policies in detail :
1. Faster Adoption and Manufacturing of Hybrid and Electric Vehicles (FAME II) – Demand incentives
More than 6,300 electric buses, 2,870 electric car charging stations in 68 cities, and 1,576 charging stations on nine expressways and 16 motorways have all been approved as part of the incentive program. It could accelerate the adoption of electric two-wheelers, three-wheelers, and electric buses throughout the nation.
It offers demand incentives for vehicles, which helps to lower the price at which they are purchased. The incentive granted by FAME II had been raised from Rs 10,000 per kWh to Rs 15,000 per kWh. That is a 50% increase. As of December 2021, the top states that have registered the most electric vehicles (EVs) in India are Uttar Pradesh (2,58,105 EVs), Delhi (1,26,111 EVs) Karnataka (72,018 EVs), Bihar (58,655 EVs), Maharashtra (53,159 EVs) under FAME II scheme.
2. Production-linked incentive (PLI) Scheme
The Indian government launched a 2.4 billion USD PLI project for ACC storage manufacture in May 2021 in order to build a local manufacturing capacity of 50 GWh of ACC .This would increase capacity, localize the EV supply chain, and reduce dependency on imports. Reliance, Hyundai, Ola, and M&M are just a few of the well-known Indian companies that have submitted bids totaling roughly 130 GWh.
PLIs are essentially company financial incentives to increase their output. This makes it easier to provide the items to customers at a lower price. The electronics industry will be greatly impacted by this plan, which will also help the nation advance in this field. This program offers various advantages to EV manufacturers, including a direct subsidy to consumers who buy EVs. Under this plan, cell battery and automobile component sectors are also included.
3. State EV policies
To assist national initiatives relating to electric mobility numerous states have implemented their own EV regulations to enhance a sustainable future. State policies exist in 50% of the states. The state EV policies include:
Financial incentives for EV purchases, exemption from road taxes and car registration fees, and low loan interest rates for EV purchases.
Initiatives to buy more electric vehicles are also included for last-mile delivery services and public transportation.
Infrastructures for producing batteries for EVs and accompanying charging infrastructures are being built.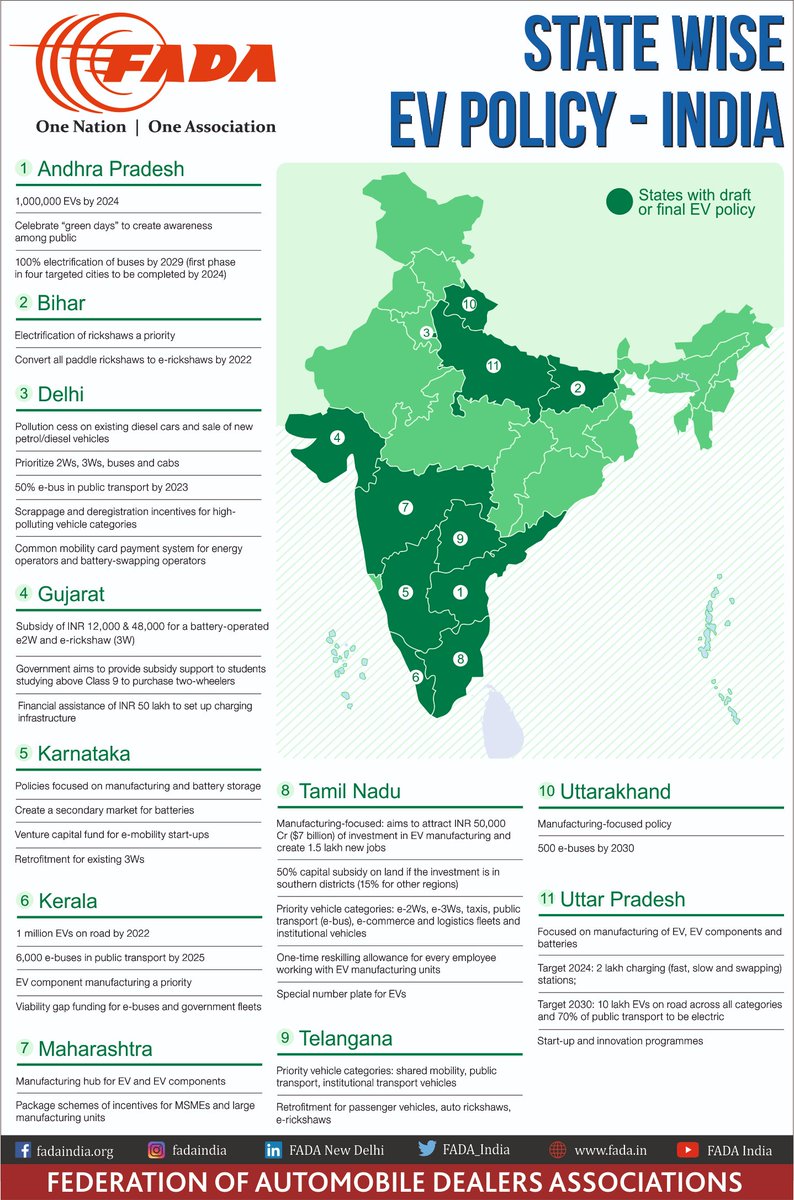 4. MoRTH has allowed the age group of 16-18 years to drive e-scooters
To allow teenagers between the ages of 16 and 18 to operate e-scooters in India at a top speed of 70 km per hour, the Union Ministry of Road Transport and Highways (MoRTH)  agreed to change the country's motor vehicle laws. The government also announced that these electric scooters would require vehicle registration and would have a green number plate. Along with supporting the government's objective to enhance electric mobility in the nation, the move will also raise sales of electric scooters.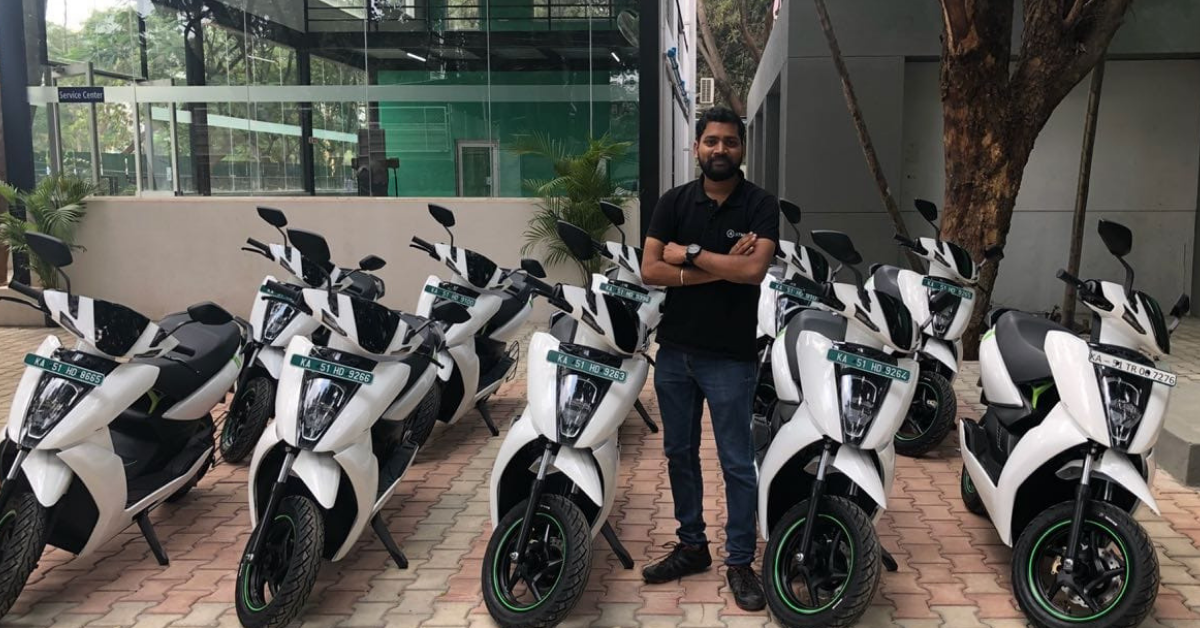 The Central Motor Vehicle Rules 1989 have been modified by the Union Ministry of Road Transport and Highways (MoRTH) to change the definition of "Category L1" (motorcycle) and make it possible for people in the 16–18 age range to operate the e-scooters that have begun to enter the market. The Union government is also making an effort to stop the rising number of deadly road accidents in the nation caused by teenage drivers who engage in reckless driving, speeding, and road rage.
Conclusion
The government of India through various policies has helped in paving the path towards sustainable mobility. By 2030, all government vehicles has to be electric vehicles. By 2030, it also plans to phase out all commercial fleets and supply vehicles powered by fossil fuels in every city. The coordination of consumers and commuters are necessary to implement these policies. With appropriate awareness and the need for sustainable mobility can help in building a green India soon.
White Label EV Charging Software

Also Visit