Germany inaugurates world's first hydrogen-powered rail fleet. This "world premiere" represents a significant advancement for green train travel even though it had persistent supply issues. On the 100 kilometers of track linking the cities of Cuxhaven, Bremerhaven, Bremervoerde, and Buxtehude near Hamburg, diesel locomotives have been replaced with a fleet of 14 trains given by French industrial giant Alstom to the German state of Lower Saxony.
Hydrogen trains stands to be a solution, to decarbonise the rail transport and replace the global warming producing trains run by diesel, which still accounts for 20 per cent of the journeys in Germany. Hydrogen is termed to be "zero emission", where it is produced by mixing oxygen and hydrogen. The fleet would prevent 4,400 tonnes of CO2 from being released into the environment each year and the total cost of the fleet is 93 million euros (dollars).
Alstom's Coradia iLint trains are industry leaders and were created in the town of Tarbes in southern France and assembled in Salzgitter in central Germany. According to Alstom, the initiative gave up to 80 workers jobs in the two countries. Since 2018, two hydrogen trains have been used in commercial testing on the route, but the full fleet is currently utilizing this technology.
There is no indication that demand is fading as the French group has signed four contracts for several dozen trains between Germany, France, and Italy. According to Alexandre Charpentier, a rail specialist with Roland Berger by 2035, 15 to 20% of the regional European market might be hydrogen-powered.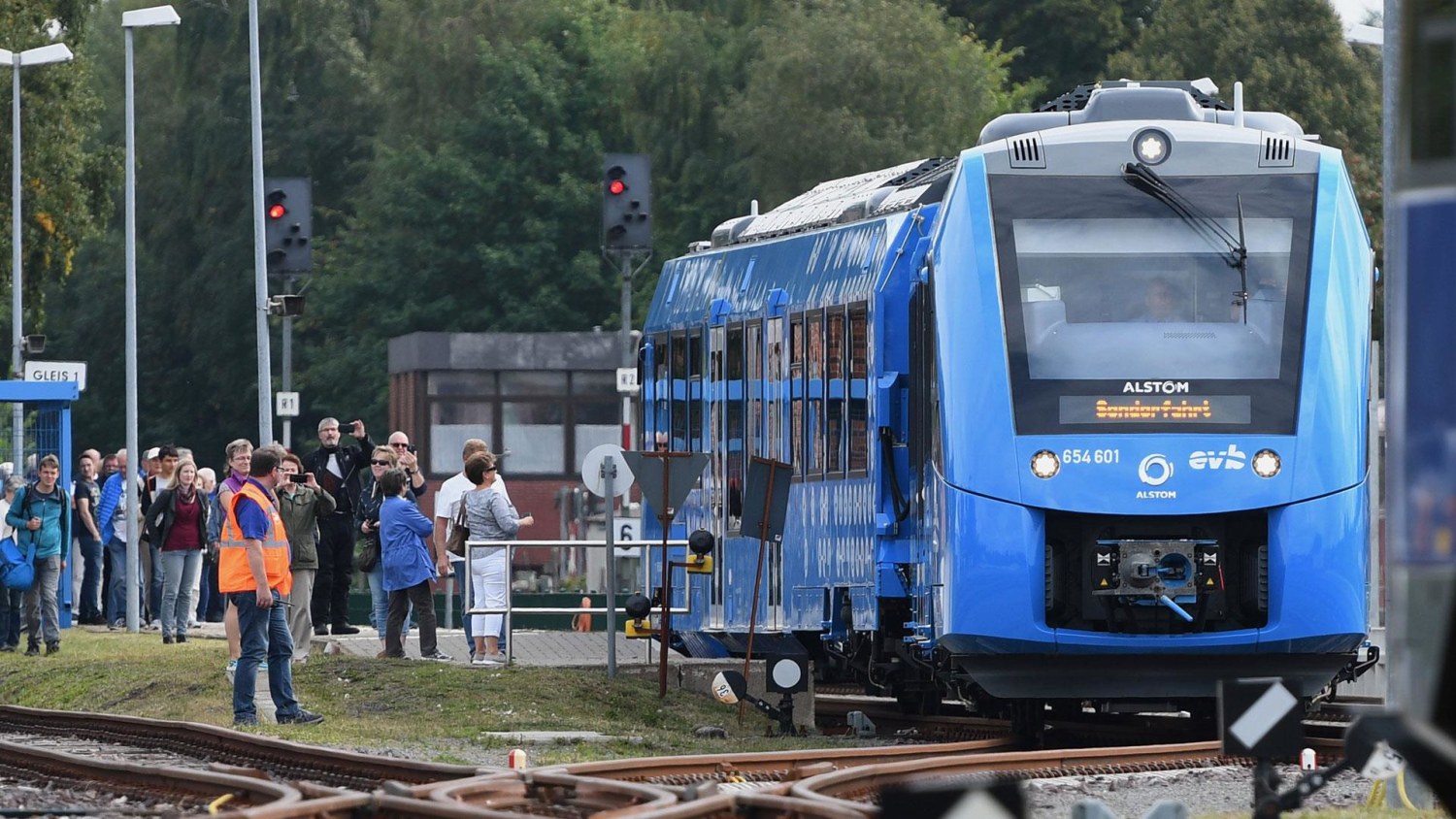 On short regional lines when the expense of switching to electric outweighs the profitability of the line, hydrogen trains are particularly convincing. Around one out of every two regional trains in Europe today is powered by diesel. The expansion of hydrogen sector in rail transport has certain limits. All mode of transports including aircraft, road vehicles and heavy industry such as steel and chemicals relies on hydrogen fuel. Hence the demand for this zero emission fuel is high.
A decade after announcing an ambitious seven billion euro plan to lead the world in hydrogen technologies, Germany still lacks the necessary infrastructure. A huge investment is needed for the 100 per cent replacement of diesel trains with hydrogen. Additionally, hydrogen is not always free of carbon; only "green hydrogen," created using renewable energy, is regarded as sustainable. There are other, more widespread industrial techniques, but because they use fossil fuels, they produce greenhouse gases.
Major obstacles stand in the way of the use of hydrogen in rail transportation, including Europe's continued reliance on Russian gas and the high level of hostility surrounding the Russian invasion of Ukraine. Hence the supply of hydrogen into Germany also stands an issue. While agreements have only been established with India and Morocco, Chancellor Olaf Scholz last week visited Canada and inked a green hydrogen agreement, paving the way for a transatlantic supply chain.