Eicher Motors, parent company of Royal Enfield, plans to launch its first premium electric motorcycle by 2025, investing Rs 250-300 crore in the EV market. After thorough market research and customer assessment, Royal Enfield is bringing a visually appealing electric motorcycle to the market, demonstrating its commitment to sustainable mobility and technological leadership.
Eicher Motors, Parent Company of Royal Enfield, Set to Launch Electric Motorcycle by 2025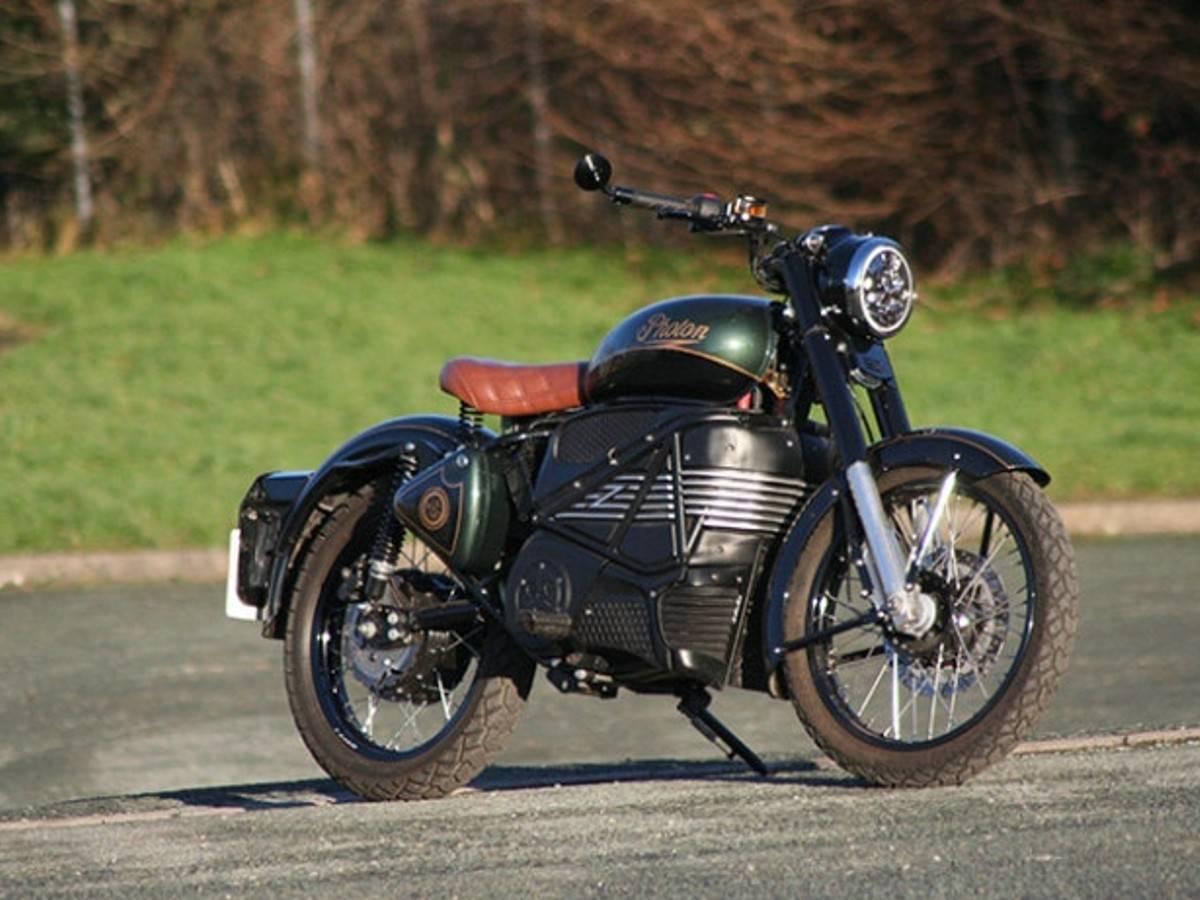 Eicher Motors, the parent company of Royal Enfield, has announced that it plans to enter the electric vehicle (EV) market. It will be launching its first premium electric motorcycle by 2025. The company will invest around Rs 250-300 crore in its EV strategy for the fiscal year 2023-24 to EVs.
CEO of Royal Enfield, B Govindarajan, confirmed the company's focus on electric mobility and shared their plan. After two years of market research and customer preference analysis, Royal Enfield aims to launch a captivating electric motorcycle by 2025.
Royal Enfield has acquired a 60-acre plot near Chennai in Cheyyar to support their EV plans, where they are building a new facility. They will set up an electric vehicle production line in Vallam. Followed by their ultimate goal is to consolidate all EV manufacturing at the Cheyyar plant. The initial production capacity will grow to be one lakh units per year, operating in two shifts.
While Royal Enfield commits to electric vehicles, it will also continue investing in its internal combustion engine (ICE) portfolio. The company already has manufacturing plants in Thailand, Brazil, Columbia, and Argentina. They also have plans to start assembling motorcycles in Nepal next month and Bangladesh next year.
Royal Enfield has a presence in 1,100 retail outlets globally and aims to expand its market reach in all countries where it operates. Significant growth potential in the international market is forecasted. They currently hold a 7-8% market share out of nearly a million potential customers. The company expects exports to play a vital role in its growth over the next decade.
Regarding financing, Govindarajan mentioned that Royal Enfield has sufficient cash reserves and does not require external capital at this stage. They will fund their entire EV rollout independently. A dedicated team of 60 professionals will be working on the EV portfolio.
Moreover, Govindarajan also highlighted the collaboration with Stark Futures, an electric motorcycle manufacturer. Royal Enfield is assisting Stark Futures in scaling up production and supply chains.
This move into electric motorcycles demonstrates Royal Enfield's commitment to sustainable mobility and meeting the changing demands of customers. The company's investments and plans in the EV sector highlight their determination to lead technological advancements in the motorcycle industry.