After a three years break the Auto Expo arrived this year. With couple of new launches from the big brand vehicle manufactures the Expo was a major hit. Majority of the show was stole by the eco-friendly electric vehicles. Showing thee rising adoption of electir vehicles. So let us discuss about the electric vehicle concepts unveiled at the Auto Expo 2023.
Electric cars at Auto Expo 2023
1. Maruti Suzuki's eVX
The all-electric Maruti Suzuki eVX concept car was revealed at Auto Expo 2023 and when it goes on sale, it will be Suzuki's first global EV. The electric SUV is 1.8 meters wide and 4.3 meters long. It stands 1.6 meters tall roughly. According to Suzuki, the car will come with a 60 kWh battery, which gives a range of 550 kilometers.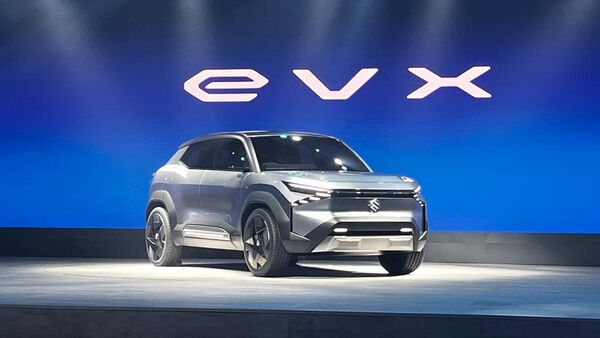 At the Auto Expo, Indian company Tata Motors showcased its Sierra concept electric SUV. The pre-production concept's floating roof design and futuristic front and rear light bars are similar to various Range Rover models. Tata expects to bring back the brand name of Sierra through its new product. The design and cabinet features of the upcoming model give a premium and spacious feel to its users. The final product is expected to hit roads in 2025.
3. Harrier EV
Tata Harrier is an electric all-wheel drive SUV and the concept is expected to on 2024. According to Tata, it is a 5-seater SUV that was created in partnership with Jaguar Land Rover and based on the OMEGA Architecture, which evolved from the renowned Land Rover D8 architecture. The battery capacity of the Harrier EV is expected to be between 60 and 70 kWh, and its range will be between 400 and 500 km.
4. Toyota bZ4x electric SUV
At Auto Expo 2023, Toyota unveiled its brand-new bZ4x electric SUV. It's anticipated that the bZ4x will debut in April 2023. The vehicle was introduced in May of last year and had a 71.4 kWh battery, and claims a range of more than 550 kilometers. The "bZ4X" nameplate has two distinct meanings, according to Toyota: "bZ" denotes the nature of a battery-electric vehicle by emitting "Beyond Zero" emissions; and "4X" designates it as a compact crossover SUV, with its number digit taken from the comparably sized RAV4.
5. Hyundai Ioniq 5 and Ioniq 6
During the expo, Hyundai announced the debut of the Ioniq 5 CUV (crossover utility vehicle) in India. The car will only be offered in one variant in India, with a 72.6 kWh battery giving it a 470-kilometer driving range. The company also exhibited the Ioniq 6 sedan, an all-electric vehicle. Both a long-range model with a 77.4 kWh battery and a standard-range model with a 53 kWh battery is available for the car globally.
6. Kia EV9
Kia presented its EV9 all-electric SUV concept at Auto Expo 2023. It has a battery pack of 77.4 kWh and measures roughly 4.9 meters in length, 2 meters in width, and 1.7 meters in height. Large batteries within the EV9 are said to give it a range of up to 482 kilometers. Its battery can be charged from 0% to 80% in under 30 minutes and supports fast charging up to 350kW.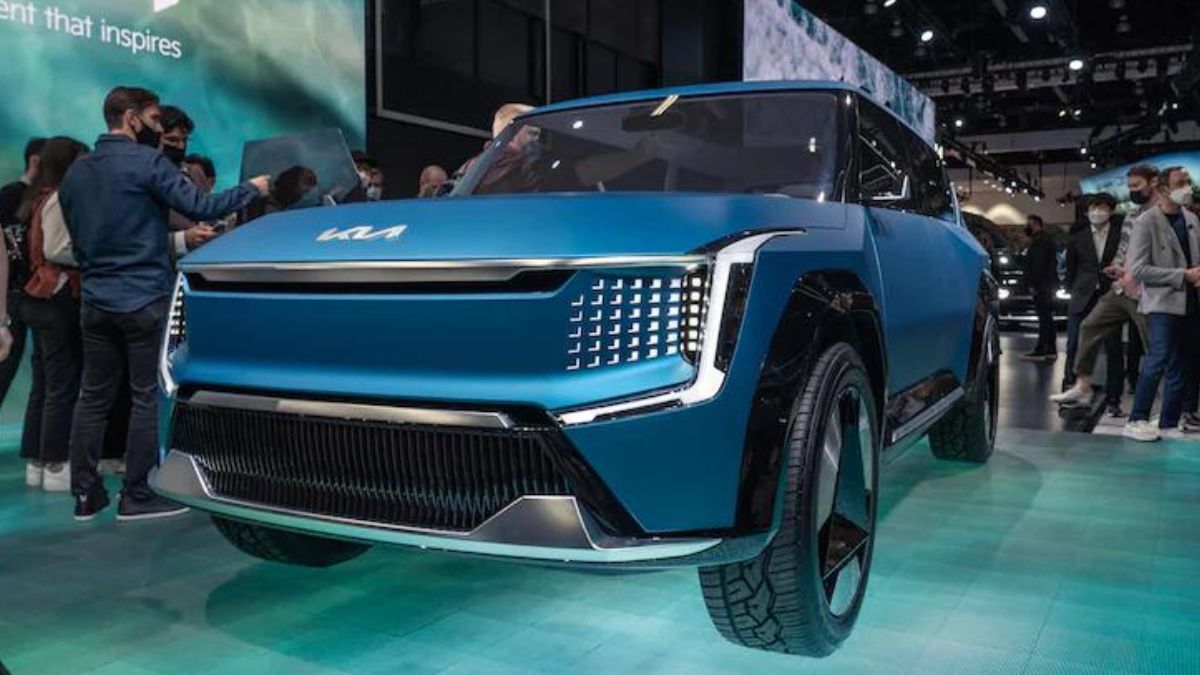 7. Seal Electric Sedan
During Auto Expo 2023, the Chinese automaker BYD announced the launch of its Seal all-electric sedan in India. The Seal sedan has sold more than 50,000 units in China, and the company claims it will be available in India in the fourth quarter of 2023. The BYD Seal, according to the manufacturer, has a range of up to 700 kilometers. It can sprint from 0 to 100 kilometers per hour in 3.8 seconds. The Seal is the first product to utilize BYD's cell-to-body (CTB) technology and is built on the e-Platform 3.0.
8. MG 4 EV
At the Auto Expo 2023, MG Motor also revealed the debut of their MG 4 electric hatchback. The SAIC, the parent firm of MG, designed a modular, scalable EV platform around which the electric hatchback is constructed. The MG 4 EV will be offered in two variants, one with a battery capacity of 51 kWh and the other with a greater 64 kWh capacity. The batteries will provide a range of up to 350 kilometers and the other variant will get a range of up to 452 kilometers respectively.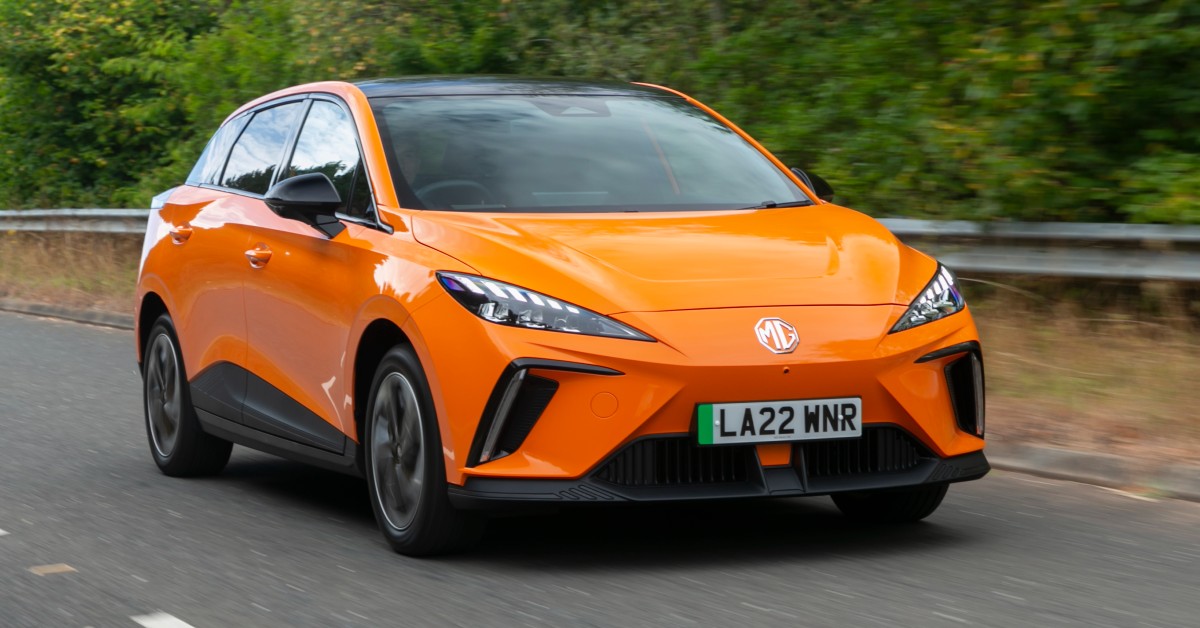 Electric buses at Auto Expo 2023
1. JBM Galaxy
At Auto Expo 2023, JBM Auto unveiled the JBM Galaxy, its first self-designed and self-manufactured electric luxury coach. The coach on the Galaxy is 12 meters high, contains the latest tech, and can accommodate 45 people. According to JBM Auto, it is powered by high energy density modern lithium-ion batteries and can travel up to 1,000 kilometers every day. Additionally, the company displayed its new series of e-buses, which includes city buses, staff buses, and school buses.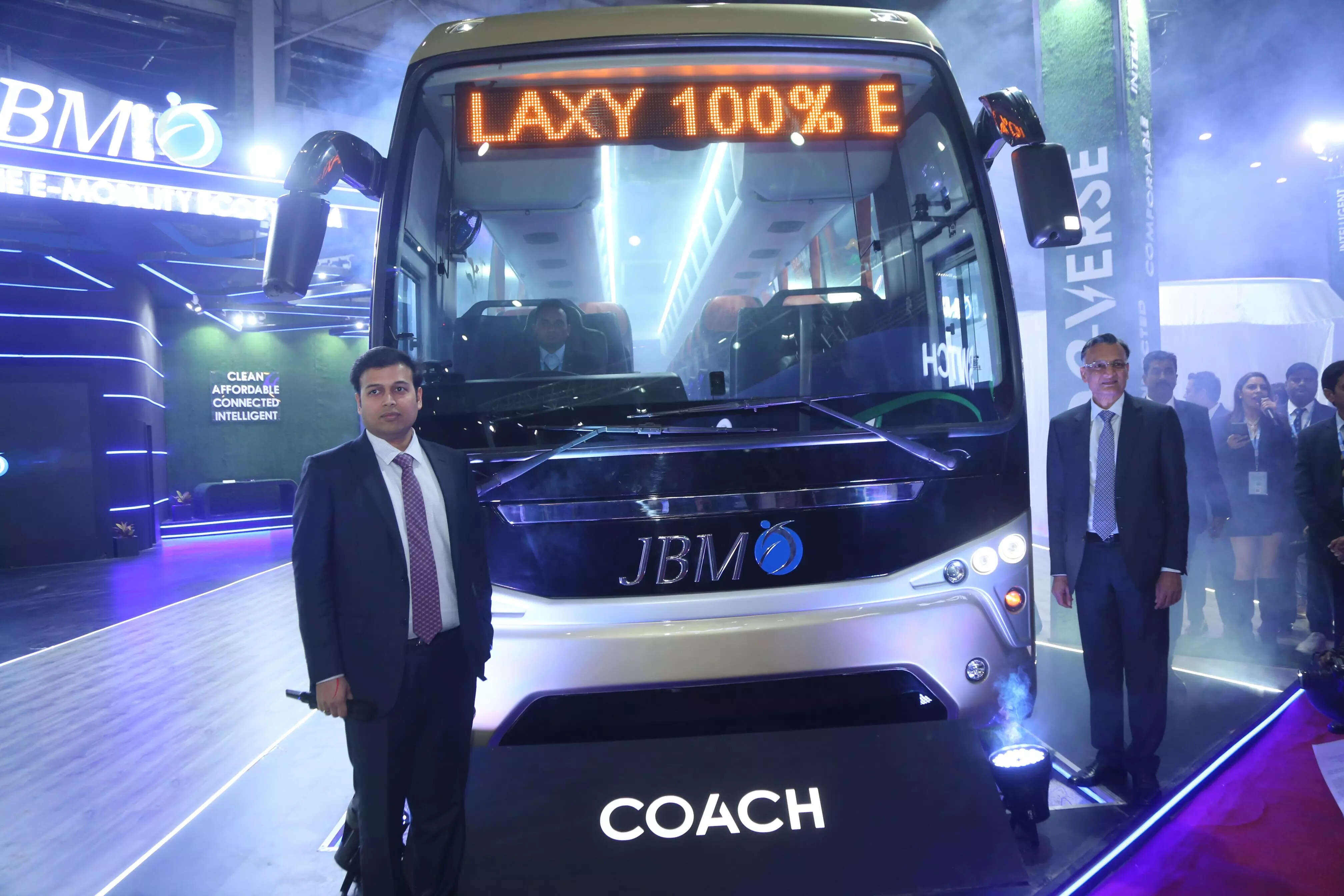 2. VE Commercial Vehicles Electric coach
The longest electric intercity coach in the nation has been unveiled by VE Commercial Vehicles, a joint venture between Volvo Group and Eicher Motors. This 13.5-meter-long coach was displayed with the 4.9 T GVW electric Eicher Pro 2049 truck and the LNG/CNG Eicher Pro 8055 truck. The Eicher Pro 8055 LNG/CNG Truck has a clean energy platform and is designed for long-haul applications. The Eicher Pro 8055 can switch from using LNG fuel, which has a longer range, to CNG fuel using a switch.
Volvo Buses also unveiled its 15 m-long, luxurious Volvo 9600 coach.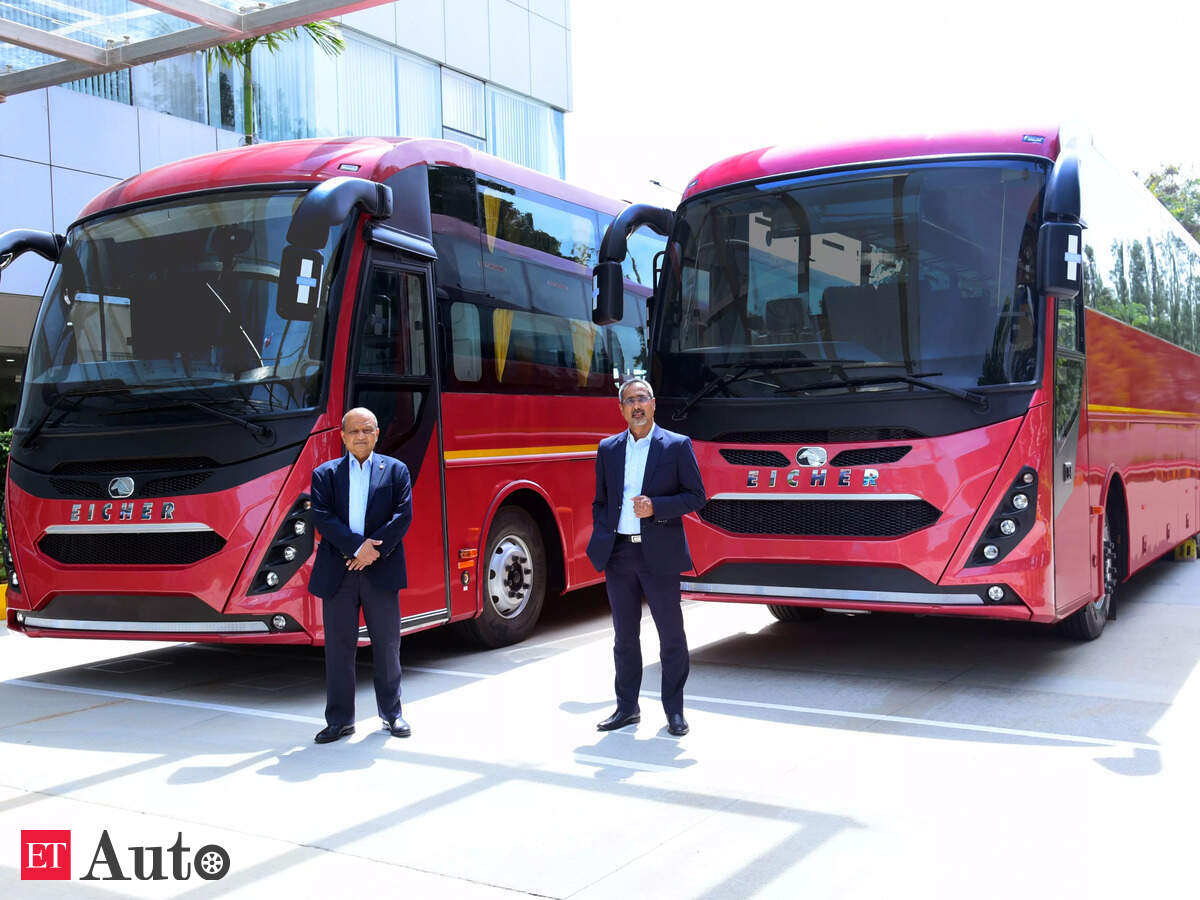 Electric two-wheelers at Auto Expo 2023
Let us look at the electric two-wheelers launched at the Auto Expo 2023. Motovolt, a top e-mobility brand, unveiled a smart, multi-purpose e-scooter. The brand-new Primus electric scooter was launched by Greaves-owned Ampere.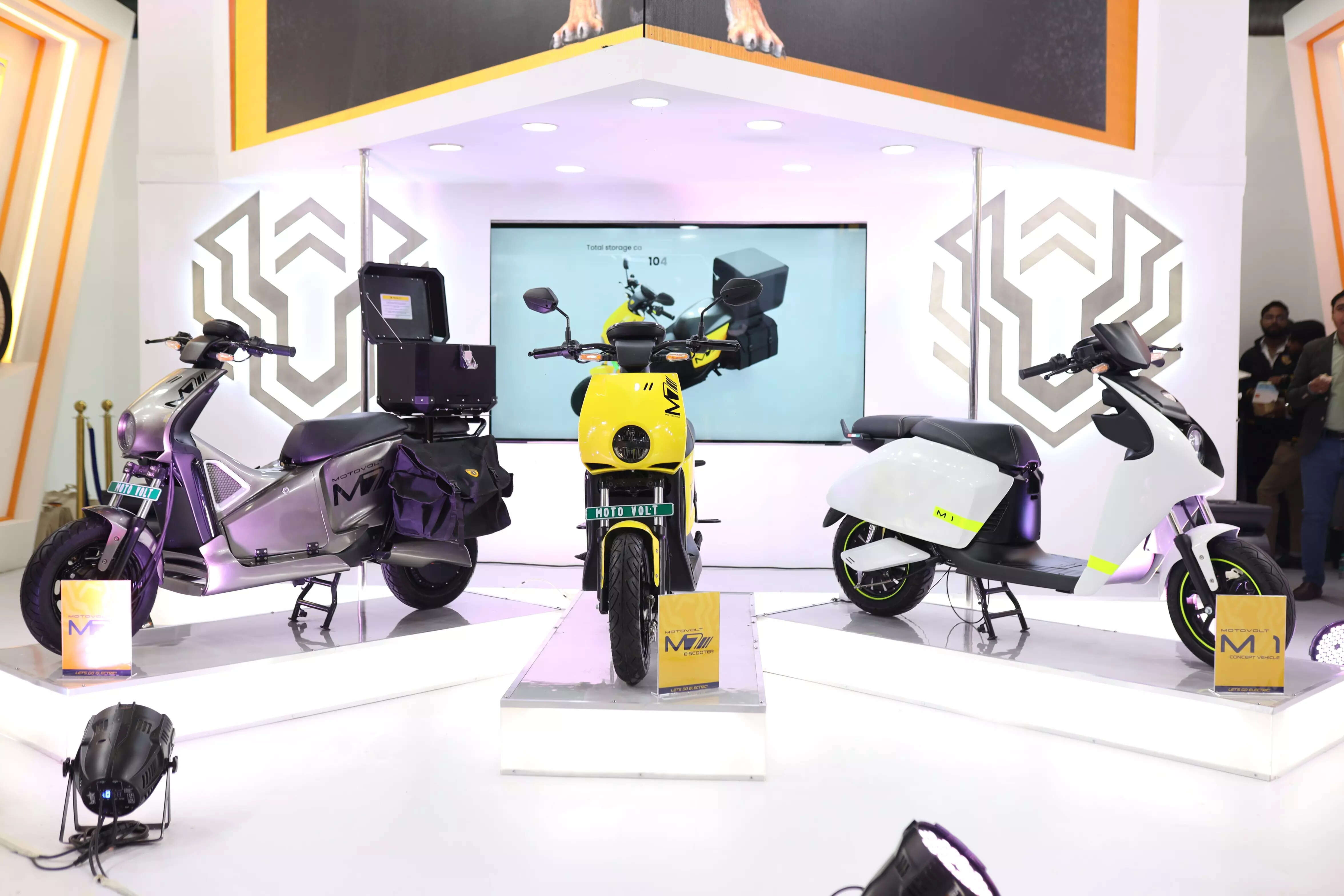 Tork introduced the Kratos X electric bike. The top-of-the-line iQube ST model from TVS was on display. A race-spec version of the F77 e-bike from Ultraviolette has was also launched at the expo.