Do you run a restaurant in a busy area and receive uncountable loyal customers? If yes, have you considered installing an EV charging station in your restaurant ? Don't have many ideas about the EV industry? That's okay! I will throw some light on why restaurants should install EV charging stations. Before we get started, let's have a look at what's trending in the Indian EV markets.
To start with the electric car, Tata's Nexon hits the record of delivering its 50,000th delivery. The Indian EV market has exponentially grown at the rate of 200%. Between 2021 to 2022, EV sales in Kolkata have boosted by four times. If this hasn't impressed you enough, then let's have a look at the forecast reports published by Globe Newswire; globally,the EV charging station market size will grow to a worth of 420 Billion USD by 2030 at a 32% CAGR. In the past year of 2021, approximately 35 million USD was what the EV charging station market and revenue were worth. It was predicted to reach 77.78 Billion USD by the end of 2022.
Why install EV charging stations at restaurants?
Since the demand for charging points is high, but the supply is scarce, restaurants would be one of the best places to install EV charging stations. Think about it! With so many customers coming in, they might as well leave their vehicles to charge and have a bite at the same time. It's a perfect win-win situation. This would actually attract newer customers by putting you on the GPS for the closest charging station.
‍India has so many EV drivers now that we are currently facing a huge challenge in providing them with charging points. To tackle this issue, the Government of India has introduced subsidies and incentives to install EV charging stations across the country. It has gone to the level of announcing the setting up of charging stations as a 'Delicensed Activity'. You do not require a license, but you wil surely need legal permits, and your property must meet the guidelines set by them. Now! Isn't this a golden opportunity for early investors?

What kind of EV chargers must a restaurant provide to EV drivers?
The best option would be to provide the EV drivers with both DC Fast charging and Level 2 chargers. For customers who are going to be in your restaurant for approximately three to four hours (family gathering, date, conference/client meeting, etc.),a Level 2 charger would be appropriate as any electric vehicle would consume the required hours of time to charge completely.
Customers who don't have so many hours to spare can opt for the DC Fast charger as their vehicle would be charged within 15 to 45 minutes. We at YoCharge provide high-quality AC/DC chargers that are affordable and long-lasting and meet every EV users need.
‍How can restaurants charge customers for charging EVs?
Suppose you have several EV charging points across your restaurants; we will be providing you with a customised or already existing EV CMS (Charge Management Software) that can be accessed as an app on your mobile or as a web app on your laptop or CPU.
This way, you will be able to track the charging consumptions of electric vehicles and accordingly bill your customers. You will be able to charge your customers' vehicles based on pay-per-unit or pay-per-minute. Also, the transactions made through our encrypted APIs ensure that all payments are secure at all times.

What are the benefits of installing EV charging stations in Restaurants?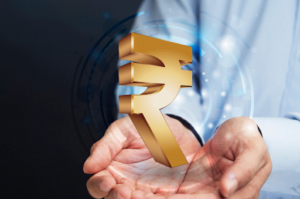 There are several benefits that come when it comes to setting up the ev charging stations in your restaurants. I have listed them below:
Generate ROI and reap greater revenues in a short span
Visibility of your restaurant on the map as a charging station brings in na ewer set of loyal customers
Customers would be ordering food from your menu whilst waiting for their EV to get charged
Practising sustainability for the betterment of the environment
The brand image will become popular for eco-awareness
Your employees would also want to charge their EVs in your restaurant
Who is YoCharge?
YoCharge is an electric vehicle charging company that provides state-of-art turnkey EV charging solutions to a wide variety of businesses. We are known for
EV Chargers
EV Charging as a Service
EV CMS as a Service
EV Fleet and Logistics Management
‍What are the benefits of choosing YoCharge?
We take care of the entire process of installation, operation and maintenance whilst you sit back and relax.
Our speciality lies in our turn-key charging solutions, from charger installations to maintenance.
Customer Support is at your service 24×7
Our EV CMS track and monitor charging data on a real-time basis
Seamless and secure accounting and billing
One-touch start-stop
Charging provided for all light and heavy loaded EVs
RFID smart-card-based operations
Discounted Tariffs
Quick ROIs on EV assets