Uttar Pradesh plans a vast network of EV charging stations to promote electric vehicle adoption and manufacturing under its Comprehensive Electric Mobility Plan. It is being implemented in 17 cities under the Smart City Mission and will create new job opportunities while contributing to economic growth.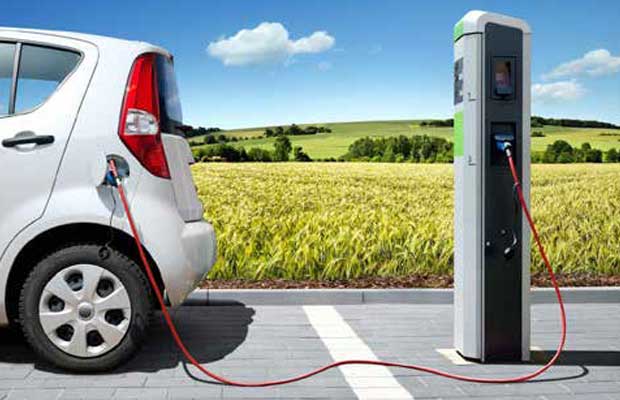 Uttar Pradesh Comprehensive Electric Mobility Plan to Set Up EV Charging Stations
Uttar Pradesh, India's most populous state, is gearing up to set up a vast network of electric vehicle (EV) charging stations. With the launch of a Comprehensive Electric Mobility Plan (CEMP), the Yogi Adityanath government aims to make the state a leader in EVs, promoting EV manufacturing and providing adequate charging infrastructure to citizens.
The urban development department has already begun implementing the CEMP in 17 cities with municipal corporations under the Smart City Mission, with plans to extend it to other cities in the future. To fast-track the development of charging infrastructure, a working group has been formed, chaired by the additional chief secretary/principal secretary of the Urban Development Department, and including members from various other departments and organizations.
Under the EV policy, guidelines have been provided for land lease and revenue sharing models for both government and private entities setting up charging stations. Private entities will be selected based on the minimum service fee quoted in tender application forms, with revenue sharing rates and other parameters updated from time to time.
To prepare the CEMP for Lucknow, the state government is coordinating with NITI Aayog and the Asian Development Bank. The plan will identify strategic routes for the development of charging facilities, allowing urban bodies and other government organizations to identify places and land parcels for charging infrastructure construction in a planned manner. A portal will also be developed under the CEMP to provide necessary information regarding aspects of EV adoption.
The move towards EVs is in line with the Indian government's vision to achieve 30% electric mobility by 2030. According to the Society of Manufacturers of Electric Vehicles, sales of EVs in India increased by 20% in the fiscal year 2020-21, with the pandemic serving as a catalyst for increased demand for personal mobility solutions.
In addition to the environmental benefits of EVs, they also have the potential to create new job opportunities in the state. The EV policy encourages the development of a local EV ecosystem, including EV manufacturing, research and development, and skill development programs.
The Yogi Adityanath government's commitment to becoming a leader in EVs is a positive step towards a sustainable future for Uttar Pradesh. The establishment of a vast network of charging stations will not only encourage the adoption of EVs but also support the growth of the local EV industry, creating employment opportunities and contributing to economic growth in the state.