Introducing YoCharge
Yocharge is the EV Charging Management Software Company. As a trusted partner of Charge Point Operators our goal is to simplify the launching, operation & growth of EV Charging Services Business. With help YoCharge you can launch your own branded EV Charging business in 7 days with custom mobile Applications.
What is an EV Charging Management Software ?
An EV Charging Management Software is a platform that allows the management and monitoring of electric vehicle charging stations. This software includes payment processing, monitoring and managing charging stations, energy usage and billing management. Yocharge provides seamless EV Charging Management Software, helping to streamline the EV charging process with its advanced features and user-friendly interface.
The growing popularity of electric vehicles and the need for efficient charging solutions has increased the demand for EV charging software market like YoCharge. We provide an ideal solution for EV charging station operators, fleet managers, and private EV owners. Our electric vehicle charging software aims to ease the process of charging EVs more efficiently, conveniently, and cost-effectively.
EV Charging Management Software can be used by a wide range of organisations, including businesses, municipalities, and parking facilities, to provide electric vehicle charging services to their customers or employees. By using a software platform, organisations can ensure that charging stations are being used efficiently and effectively, and can also gather data on usage patterns to inform future infrastructure investments.
How does EV Charging Management Software Function ?
It works by connecting to the charging station hardware and collecting data about the charging process, such as the charging status, energy consumption, and the duration it takes to charge a vehicle. This information is processed to provide various features and services to EV charging station operators and users.
For operators, the software provides real-time monitoring of charging stations, allowing them to track the usage and performance of each station and quickly identify and resolve any issues or malfunctions that may arise. Additionally, operators can use the system to handle user accounts by setting up various billing and payment options, as well as keeping track of payments received and revenue generated from the charging station.
The software provides users with a simple and smooth interface for accessing and using the charging station. This charging software includes the ability to locate nearby charging stations, start and stop charging sessions, and view detailed information about the charging process, such as the amount of energy consumed and the estimated time to completion. The software may also allow users to pay for charging sessions using various payment methods, such as credit cards or mobile payments.
In addition to its operational benefits, the charging management software provides valuable data and insights to EV charging station operators, allowing them to make informed decisions about their charging infrastructure, optimise their operations, and improve the overall user experience. This data is functional to identify trends in EV adoption and charging behaviour and support planning and investment decisions in the EV charging market.
Functions of EV Charging Management Software
The major of functions of the EV charging management software includes:
1. Monitor EV charging operations
The tools required to monitor the charging network, receive alerts from the charging infrastructure or drivers, report faults, and follow them through resolution are provided by the operations component of EV charging software. Advanced features include dashboards for a comprehensive view of network health, tools for proactive remote problem-solving and automatic issue diagnosis, and a way to collect, visualize, and analyze operational data. Operators should also search for solutions that are flexible enough to react to changes in business models and alliances as well as quick to expand to support company development.
2. Handle EV charging billing
A robust billing and invoicing system that can manage various payment options, including prepaid and pay-per-use, as well as payment gateways to allow credit card payments, should be included in EV charging software. The program should support various pricing schemes, including changeable pricing depending on variables like the time of day, kWh, per-minute, and charging rate. Additionally, it should facilitate settlement between numerous parties, such as business associates and EV roaming service providers.
3. Energy management for EV charging
The local infrastructure's capacity to handle the additional energy needed for EV charging may be limited. Only a few vehicles can charge at full power in an uncontrolled EV charging environment. Energy management for EV charging distributes the load placed on the local grid, assisting utilities in avoiding expensive infrastructure changes while guaranteeing that all vehicles at a charging point receive the power they require efficiently.
Operators may track, manage, and modify energy consumption with the help of smart energy management software for EV charging. The power supply for the charging facility can also include energy from nearby renewable energy sources or local energy storage, which will save money and reduce the load on the grid.
4. EV driver management
The most important elements in the EV ecosystem are the drivers, and increasing EV adoption and the expansion of the sector depends on providing a better charging experience. The "charge anxiety" that EV drivers now experience has replaced the "range anxiety," and the driver-facing features that EV charging software offers can help keep drivers satisfied and their EVs charged.
EV drivers require self-service solutions that are simple to use and that can help them find reliable and accessible chargers as well as make reservations, roam outside of their networks, and pay bills. The EV charging management software typically supports these tools behind-the-scenes like mobile apps and web portals, and it should also provide insights into customer behaviour to better understand and support them.
5. EV Fleet Management
In the context of a single location, the fleet depot, EV fleet managers confront the same difficulties as EV charging operators do. However, that place might need to accommodate a number of dozen or more electric cars, buses, light trucks, delivery vans, or even heavy duty trucks, the majority of which require overnight charging for the following day's operation.
In order to guarantee that chargers are dependable, stable, and always accessible, fleet managers require EV charging software that offers a set of features, with a focus on operational excellence.
Balancing power going to chargers and vehicles is essential in energy management to ensure that all are fully charged for the following shift without overloading the local grid. Fleet managers will be able to make smarter business decisions with the aid of data on charging behavior, facility health, energy use, and charger utilization. Fleet operators also require the same self-service operations provided for EV drivers for a better charging experience.
6. Integration with other Charging Software & Platforms
The ecosystem in which EV charging occurs includes charger producers, service providers, software suppliers and developers, EV charging operators, e-mobility service providers, roaming platform operators, and more.
The ideal EV charging software solution is open and future-proof, allowing users to quickly implement open protocols like OCPP and OCPI as they develop and to readily react to changes in the market. It can make it possible for the company to communicate with ecosystem partners' software, including mobility platforms, and conduct transactions and exchange data with them.
To benefit from extra software-based features and functionalities from outside solution providers, the software can offer API-based external development for even greater flexibility.
New Trends in EV Charging Station Software Market
Trend 1 – PLUG & CHARGE With ISO 15118 Standard:
Plug and Charge, as described in the ISO 15118 standard, provides a seamless and user-friendly experience for electric vehicle (EV) charging. It eliminates the need for the user to manually identify themselves and pay for charging, as the charging software automatically handles the communication between the EV and the charging station (EVSE).
A user sets up a profile in the EV charging application and connects it to their specific EV. When they want to charge their EV, they plug it into the charging station, which recognises the car and begins the charging process. The charging and billing are automatically handled, with the user able to monitor everything through the application. Furthermore, operators have the ability to configure charging parameters, such as the desired charging volume or driving range, through the app.
This method simplifies the charging process and enhances the user experience, as they no longer have to manually identify themselves or pay for charging. The Plug and Charge software, based on the ISO 15118 standard, enables EV charging station operators to offer a more streamlined and efficient service to their customers, which can increase customer satisfaction and drive further adoption of EVs.
Trend 2 – Smart EV Charging:
Smart EV charging allows for adjusting charging output, timing, and duration by sharing information between electric vehicles, charging stations, providers, and electricity providers. It is divisible into two systems, User-managed charging (UMC), where the user decides via an app and Supplier-managed charging (SMC), where the provider adjusts based on situations. Smart charging software optimises energy consumption and balances electricity usage in peak hours.
Many countries have legislation in place or preparation for mandatory smart charging functions in EV charging stations. Renewable energy poses a challenge as its energy production is highly dependent on weather, making a real-time response to changes in energy supply necessary. EV charging systems must be with cloud-based Smart EV Charging Management Software to manage electricity supply and demand changes.
Trend 3 – Branding, Merging And Takeovers (White Label CMS):
Experts predict consolidation in the electric vehicle charging network industry, with only a few prominent players remaining. Reliability and a vast network are essential to users, but trust in a well-known brand is even more crucial. A big brand from a different industry, such as Nike, could shake up the market by entering the EV charging space.
Car manufacturers have an advantage in branding a charging network. Still, they rarely operate the networks and rely on white label ev software solutions from a few top companies. These software solutions can be bought, branded with a logo, and implemented quickly.
Trend 4 – New Business Models And Charging As A Service:
Investment in electric vehicle (EV) charging stations is restrictive due to their unprofitability, but certain companies and businesses have already made significant investments in the sector. Oil and Gas companies already own land and infrastructure and are investing in EV charging stations as the widespread adoption of EVs will directly impact their primary business. Therefore, it is imperative for them to establish a presence in the EV charging market to survive in the zero-carbon future.
Another group of investors, known as indirect revenue seekers (IRSee), view EV charging as a way to attract more customers and improve their user experience. Currently, EV drivers tend to be from a higher income class, and hotels, supermarkets, shopping malls, restaurants, and other businesses are using EV charging to attract these customers. They offer discounts, loyalty points, and a place to wait while the car charges, hoping to get customers to spend more time and money in their establishments.
Due to the costs associated with investing in EV charging equipment and operations, these businesses are turning to Charging as a Service (CaaS) solutions. In this model, specialised companies handle the investment, construction, and functions of the EV charging stations, allowing businesses to provide EV charging to their customers without having to worry about logistics or costs. This service is a convenient solution for companies who want to offer EV charging but want to avoid making a direct investment.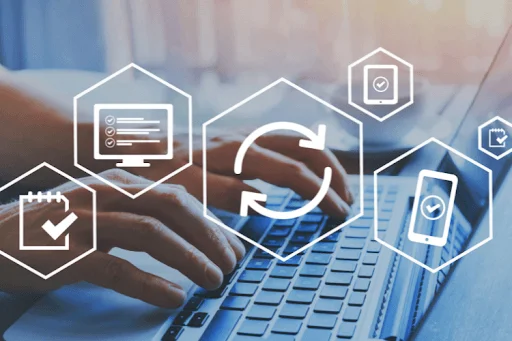 Benefits Of Using YoCharge's EV Charging Software:
The advantages of utilising YoCharge's electric vehicle charging software are numerous for businesses that adopt this technology into their network.
With our platform, you can manage charging stations more efficiently, increase revenue from your charging points, and better understand customer usage patterns to inform placement and marketing strategies. Here are eight benefits of using the charging management software:
Streamlined Charge Point Management:
Our software automates many time-consuming aspects of managing charging stations, such as data entry, monthly reporting, and monitoring of usage, revenue, payments, and maintenance costs. This automation allows you to focus on other vital tasks and improves the overall efficiency of managing your charging stations.
Seamless Interface:
The electric vehicle charging software has been developed to make it intuitive and easy to use, especially for those with little or no experience in the EV industry. This interface eliminates the need for specialised training and allows existing employees to manage charging stations effectively.
Improved Communication:
YoCharge platform allows all parties involved in setting up and managing charge points to communicate more effectively, reducing the need for multiple emails or phone calls.
Reduced Time & Costs:
With our EV charging tools, you can save time and reduce installation, maintenance, and data collection costs. The software automates regular inspections, notifies technicians of issues or malfunctions, and monitors usage patterns to optimise work schedules.
Real-time & Historical Data:
The charging management software provides real-time and historical data about each charge point and station group, including usage patterns, electricity types, and maintenance information. This data helps you make informed decisions about managing your charging stations and maintaining regular customer relations.
Optimised Energy Costs:
Our charging software allows you to control the amount of electricity used by each charge point and reduces energy costs by optimising the charging process and minimising downtime.
Remote Station Management:
The software allows users to add new charging station locations, monitor energy consumption patterns over time, and manage charging station remotely. This management helps you precariously decide where to expand your charging station network.
User-friendly Charging Apps:
EV Charging apps make it easy for EV drivers to search for nearby charging points, view all stations within a given radius, and generate a route that includes charging stations. This app helps drivers find available charging points and ensures their vehicle is charged fully for their journey.
Who Can Benefit From Our EV Charging Management Software?
The deployment of our EV Charging Management Software can bring many benefits to many stakeholders. The key beneficiaries are
1. Business Owners:
YoCharge's software can help business owners manage their EV charging stations and maximise revenue. The platform automates several manual processes and provides real-time data and reports on usage patterns, income, and expenses.
2. Fleet Managers:
Our electric vehicle charging software is operative for tracking and managing the charging infrastructure for organisations that operate a fleet of electric vehicles, including setting rules and monitoring energy consumption. The platform also helps to minimise downtime and optimise the charging process.
3. Charge Point Operators (CPOs):
The software provides CPOs with the tools to monitor, manage, and maintain their EV charging stations, reducing the time and costs associated with the operation of these stations. It also helps to simplify communication with other stakeholders.
4. EV Users:
EV Charging Software market makes it easier for drivers to locate and access charging stations. It provides real-time information about the availability of stations and the estimated time required for charging, reducing the range anxiety associated with driving electric vehicles.
5. Government and Municipalities:
Governments and municipalities can use our charging management software to manage and expand their public charging infrastructure, improving access to charging for EV drivers and supporting the growth of the electric vehicle market.
6. Energy Providers:
Energy providers can benefit from YoCharge's charging software by gaining access to real-time data on energy consumption and usage patterns, which can help them to optimise the energy supply to EV charging stations. The software can also help to manage peak demand and reduce energy costs.
7. Environmental Organisations:
Environmental organisations can use this software to monitor the growth and impact of the EV market on the nature. They can track the reduced carbon emissions and improved air quality easily.
In conclusion, EV Charging Software market provides various benefits to various stakeholders, helping to support the growth and development of the electric vehicle market, improve the charging experience for EV drivers, and reduce energy costs and carbon emissions.
How Can Our Charging Management Software Help Business Grow?
Our EV charging software market is crucial in helping businesses grow and stay competitive in the rapidly evolving market. The software can help businesses in several ways, including customer acquisition, increased revenue, improved operations, better customer experience, and competitive advantage.
1. Customer Acquisition:
By opting our EV charging facilities, businesses can attract environmentally conscious customers and increase foot traffic to their locations. This facility can help businesses tap into the growing market for electric vehicles and improve their customer base.
2. Increased Revenue:
Businesses can generate additional revenue and increase the overall customer spending time at the location. Furthermore, customers are often willing to pay for the convenience and efficiency of charging their vehicles while they carry out other activities, such as shopping or dining.
3. Improved Operations:
Streamlining Charging Station Management: Our software streamlines the management of charging stations, making it easier for businesses to monitor and manage their operations. This streamlining includes automating the billing and payment processes, which can save time and reduce the risk of human error.
Optimising Energy Usage: YoCharge's charging management software can also help businesses optimise their energy usage by providing real-time data and analytics on charging station usage and energy consumption. This information is functional to make the right decisions about energy usage, reducing costs and improving efficiency.
4. Better Customer Experience:
Features like real-time charging status updates, payment options, and charging station locators can provide customers with a seamless and convenient charging experience. This can increase customer satisfaction and encourage repeat business.
5. Competitive Advantage:
Opting for our EV charging services can differentiate a business from its competitors and position it as forward-thinking and environmentally responsible. This service can provide a competitive advantage and help enterprises to stand out in the market.
Grow your business and generate greater ROI with our EV Charging Management Software Platform.
Introducing YoCharge
Yocharge is the EV Charging Management Software Company. As a trusted partner of Charge Point Operators our goal is to simplify the launching, operation & growth of EV Charging Services Business. With help YoCharge you can launch your own branded EV Charging business in 7 days with custom mobile Applications.
In A Nutshell:
The use of EV charging software market has become increasingly crucial for businesses in the growing market for electric vehicles. Our charing software provides a range of benefits to support business growth, from attracting new customers and increasing revenue to streamlining operations and enhancing the customer experience.
Moreover, the electric vehicle charging software offers valuable features. These features include real-time monitoring, automated billing and payment systems, and customer management tools. These tools significantly aid businesses in efficiently managing and optimizing their charging station operations.
By opting for YoCharge's charging services, businesses can differentiate themselves from their competitors and position themselves as forward-thinking and environmentally responsible. With the market for electric vehicles expected to continue growing, the use of electric vehicle charging management system will play an increasingly important role in the success of businesses in this space.
If you are interested in availing YoCharge's EV Charging Software for your charging station business or if you wish to know more about our services, you can