China based, Contemporary Amperex Technology (CATL), has unveiled a new battery that it claims is the world's first "superfast battery". The world's largest battery maker has launched Shenzhou Battery, which is capable of delivering a range of 400 kilometers (249 miles) on a 10-minute charge. CATL said its new lithium-ion battery would open up a new era for electric cars and eliminate range anxiety for owners.
CATL said the increase in battery capacity and charge time was achieved through a "brand-new superconducting electrolyte formula" that results in improved conductivity. The Shenzhou battery is made using a new type of lithium iron phosphate (LFP) chemistry that CATL says allows for faster charging and longer range and reduces the risk of fire.
CATL says that the Shenzhou battery is still in the development stage, but it plans to begin mass production in 2024. The company has not yet announced which automakers will be using the Shenzhou battery, but it says that it is in talks with several major automakers. The company did not reveal which automakers would be the first to receive the batteries, though its customers include BMW, Daimler AG, Honda, Tesla, Toyota, Volkswagen and Volvo.
The development of the Shenzhou battery is a major breakthrough for the electric vehicle industry. If CATL is able to mass produce the battery at a competitive cost, it could help to accelerate the adoption of electric vehicles.
The Shenzhou battery is not the only "superfast battery" that is in development. Other battery makers, such as Tesla and Samsung, are also working on batteries that can be charged in a matter of minutes. If these batteries are successful, they could make electric vehicles more convenient and practical for consumers.
The development of the Shenzhou battery is a positive sign for the future of the electric vehicle industry. It shows that battery technology is continuing to improve, and it suggests that electric vehicles are becoming more viable as a mainstream transportation option.
Electric car sales have experienced record-breaking growth in recent years, with more than 10 million sold last year, however they still account for less than a fifth of all car sales.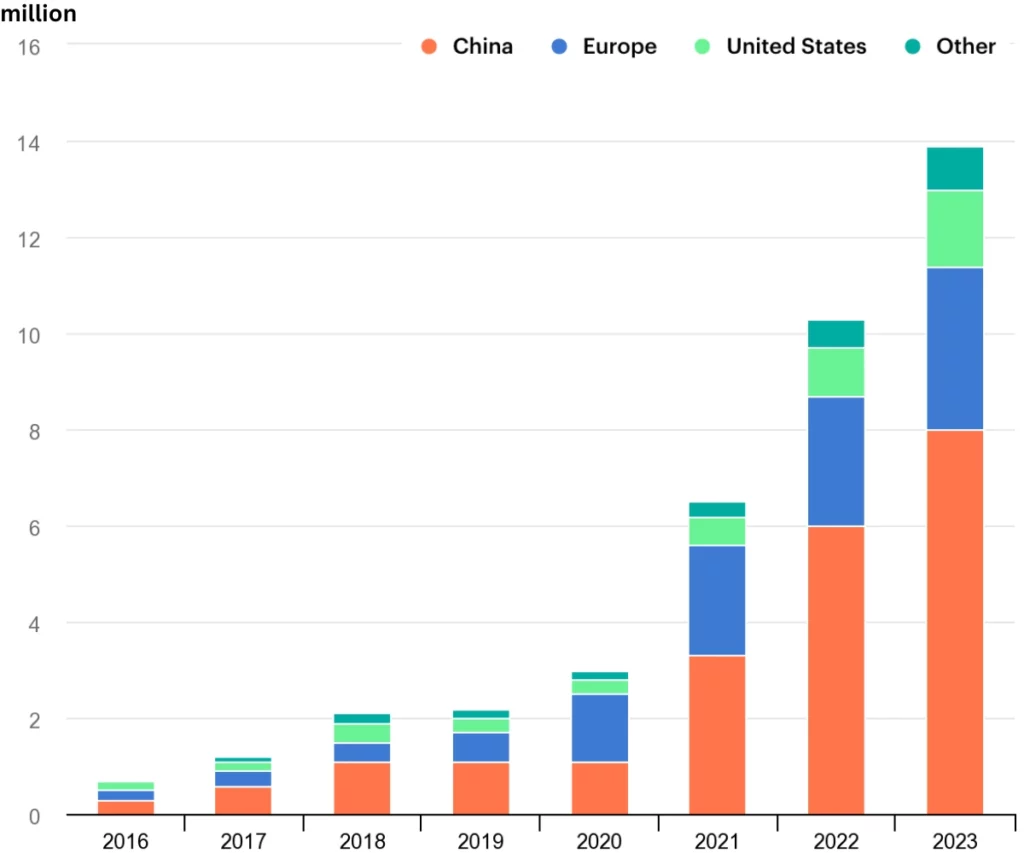 About CATL
Contemporary Amperex Technology (CATL) is a Chinese battery manufacturer and technology company founded in 2011 that specializes in the manufacturing of lithium-ion batteries for electric vehicles and energy storage systems, as well as battery management systems (BMS)