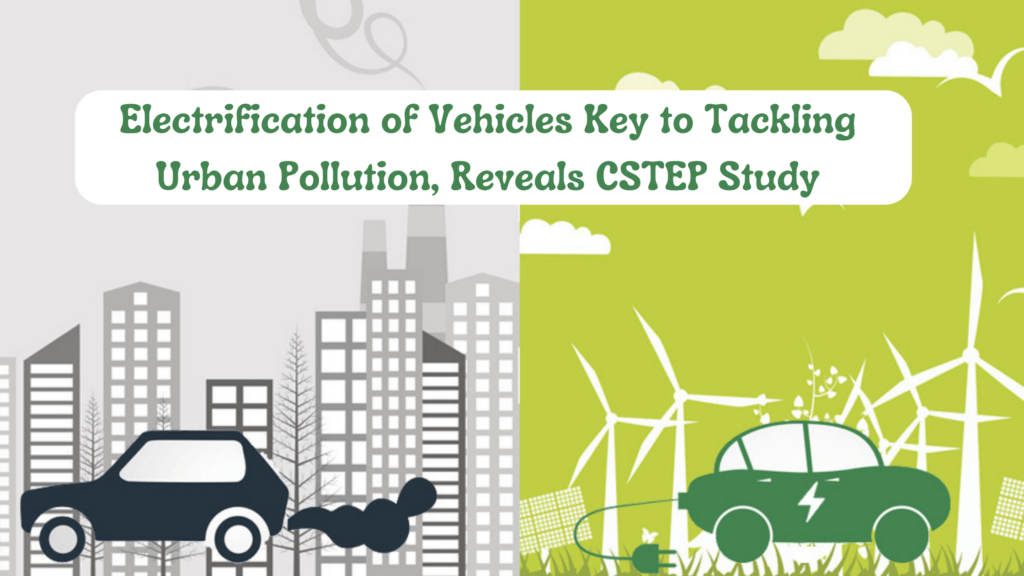 A comprehensive study conducted by the Bengaluru-based Center for Study of Science, Technology and Policy (CSTEP) reveals that electric vehicles (EVs) hold the key to curbing greenhouse gas emissions and reducing urban pollution. The recently released study, titled 'Bengaluru 2030: Impact of EVs on Vehicular Emissions,' underscores the practicality and effectiveness of electrification in achieving sustainable transportation goals.
Authored by Saad Khan, Spurthi Ravuri, and Thirumalai N C, the study projects a remarkable surge in Bengaluru's EV fleet, estimating an increase from the current 75,000 EVs to a staggering 2.34 million by 2030. The growth is expected to be primarily driven by two-wheelers, followed by three and four-wheelers.
Despite the projected addition of approximately 3.2 million vehicles to the city's roads by 2030, the study reveals a promising outcome: a mere 25 percent increase in carbon dioxide emissions, 13 percent rise in nitrogen oxides (NOx), and 8 percent increase in particulate matter (PM) emissions. This significant reduction is attributed to the widespread deployment of EVs.
The study emphasizes the necessity of enhancing the share of renewable energy sources in Bengaluru's energy mix to support the transition to green transportation. Leveraging the city's abundant rooftop solar potential is identified as a key solution. Covering approximately 40 percent of the estimated 3.2 GW rooftop solar potential would be sufficient to meet the charging demand of all EVs by 2030, which is expected to reach around 6.2 million units of electricity daily.
To achieve a complete shift to renewable energy, the study suggests utilizing a combination of available resources in Karnataka, such as solar, wind, biomass, and hydro energy. By installing 1.37 GW of rooftop solar capacity, covering an area of 16.4 sq km, Bengaluru can effectively fulfill the charging requirements of the projected EV fleet. The target is seen as realistic given the city's rooftop solar potential of 3.2 GW.
India, a major contributor to global carbon dioxide emissions, must address the transportation sector, which accounts for approximately 10 percent of the nation's total annual emissions, with road transport being a significant contributor. A previous CSTEP study conducted in 2022 supported the efficiency of vehicle electrification in reducing emissions and mitigating urban pollution.
In conclusion, the CSTEP study highlights the immense potential for Bengaluru to embrace sustainable mobility solutions. Electric vehicles inherently offer a greener alternative to conventional fossil fuel-powered vehicles, and when coupled with renewable energy sources, they pave the way for a future where the mobility sector has minimal environmental impact.
As cities grapple with increasing pollution levels, the findings of the CSTEP study provide valuable insights and a roadmap for embracing electric mobility, fostering cleaner air, and working towards a greener future.
Also read EV Charging Software and White Label EV Charging Software