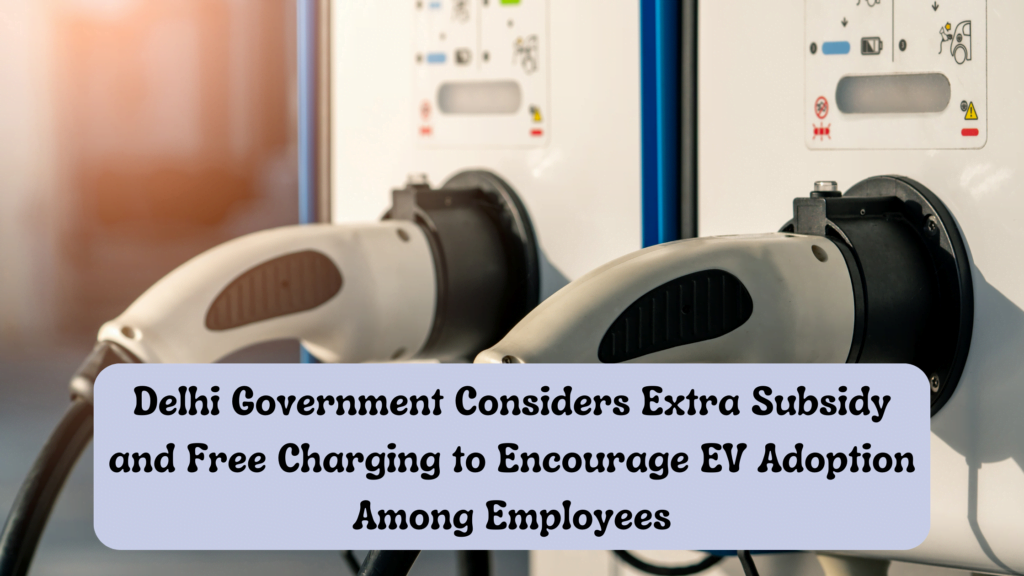 In a proactive move to encourage the use of electric vehicles (EVs), the Delhi government is taking steps to promote EV adoption among its employees. The Delhi transport department is planning to introduce a special provision in the Electric Vehicle Policy. This provision will offer subsidies, free charging facilities, and other incentives exclusively to government employees.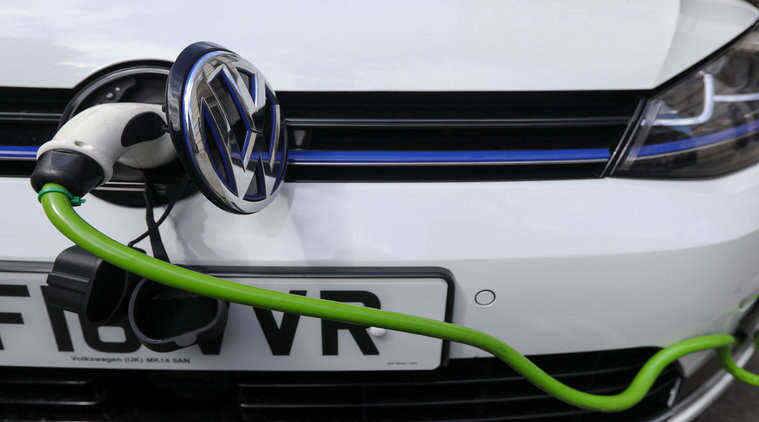 Expanding EV Adoption at the Workplace
While subsidies for EV purchases are currently available to all citizens, the government aims to further incentivize EV adoption. They plan to provide an additional five percent subsidy exclusively to government employees. This subsidy will apply to those who purchase vehicles through the Delhi Finance Corporation (DFC).
Initially, the plan was to offer special subsidies for electric two-wheelers only to Delhi Transport Corporation (DTC) employees. However, the government has decided to extend these benefits to all Delhi government employees, including those interested in purchasing electric four-wheelers.
Advantages of Employee Adoption
The primary objective of this initiative is to encourage government employees to choose electric bikes, scooters, and cars, thereby accelerating the adoption of the EV policy introduced in 2020. By promoting EV usage among employees, the government aims to reduce pollution levels and inspire the general public to follow suit.
Facilitating Convenient Charging Solutions
To support the adoption of EVs among employees, the government plans to establish charging infrastructure and units at DTC depots and units. Furthermore, these charging facilities will be made available to employees free of charge. This step not only encourages employees to switch to EVs but also addresses concerns about convenient access to charging stations.
Flexible Payment Options
To overcome financial constraints, employees will have the option to purchase EVs and pay through installments. The government intends to collaborate with firms or financial institutions partnered with the DFC to provide loans to employees, offering an additional five percent subsidy. Moreover, the government is exploring the possibility of deducting loan payments directly from employees' salaries for added convenience.
Promoting Sustainable Mobility
The Delhi government's efforts to encourage EV adoption among employees are part of a broader initiative. This initiative aims to promote sustainable mobility and reduce environmental pollution. By providing incentives and subsidies, the government aims to facilitate a positive shift towards electric transportation. Additionally, they are offering free charging facilities. These initiatives lead the way to cleaner and greener commuting options in the capital.
Conclusion
The Delhi government's decision to introduce additional subsidies showcases its commitment to promoting EV adoption. Additionally, they will provide free charging facilities for government employees. These incentives aim to inspire employees to embrace electric two-wheelers and four-wheelers, contributing to wider EV adoption in Delhi and a reduction in pollution levels. This progressive approach not only benefits employees but also encourages the public to consider the advantages of electric vehicles, fostering a cleaner and more sustainable future.
Related Blog – How To Set Up An EV Charging Station In India?