India's population and economic growth are driving up transportation demand, making it more critical than ever to offer sustainable and dependable transportation services. Hence to reduce greenhouse gas emissions and also for providing mobility services to the citizens, the government has adopted certain measures for decarbonising public transportation in India.
Need for Decarbonising public transportation in India
According to estimates, among all sectors, the transportation sector in India will have the highest growth in energy use and carbon dioxide emissions. The research on decarbonising transportation includes analyzing long-term decarbonisation policies for the industry, evaluating barriers to the adoption of shared mobility and electric vehicles, identifying renewable energy potential for Indian railways, and analysing the effects of a global switch to an electric vehicles in public sector.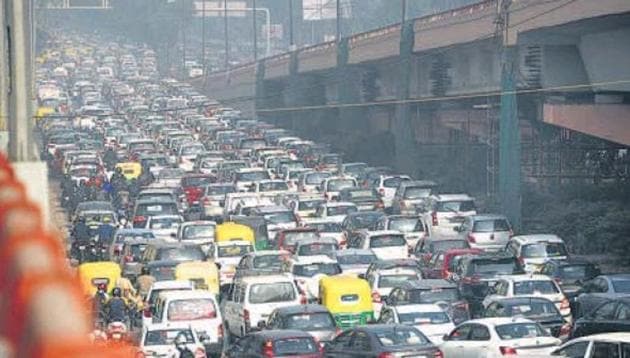 According to reports, non-motorized transportation accounted for more than 25% of passenger trips in Indian cities with a population of over 1 million, compared to roughly 14% in London. The third-highest emitter of greenhouse gases (GHGs) and the source of 14% of India's energy-related CO2 emissions is the country's transportation industry. Since 1990, these emissions have more than tripled, and since India's urban population is anticipated to double by 2050, more growth is estimated in GHG emissions.
With the rise in the Covid-19 pandemic commuters have shifted to private vehicles from public transport. This shift have helped in controlling the spread of covid-19 and have helped in social distancing. But this measure have significantly increased the GHG emissions and traffic congestions. Hence it is important to take up measures that jointly helps in mitigating the emissions and make public transport in an effective way.
Measures taken for decarbonising public transportation in India
1.Shift to Electric Buses
The use of electric buses for public transportation have a major impact in reducing GHG emissions. According to numerous studies and reports, compared to diesel buses, electric buses can reduce ownership expenses by 15% to 20%. The margin in favor of e-buses will only grow due to the present spike in fuel prices.
Setting up charging stations at the beginning and end of trips is necessary for the adoption of electric vehicles. Because of this, there is less need for the large, broad charging infrastructure that is required for private vehicles. Implementation of charging points is quote expensive. But, as the number of buses using a charging point increases the fare per bus also decreases.
Even at the surge of the pandemic, survey shows that 88% of the employees prefer to use electric vehicles for office transportation. This is due to the promotion of sustainable mobility.
2. Promotion of metro for transport
The introduction of metro has helped a large population of commuters who travel by private cars, bikes, scooters etc. to shift to public transport. This significantly reduces pollution and traffic congestion. Every person who takes the Metro instead of a car, bus, or other form of transportation helps cut greenhouse emissions by about 100g of carbon dioxide for every 10km (6 mile) trip, which helps to slow the rate of global warming.
The metro transport in a major city like Delhi has helped in reducing the air pollution and traffic congestion in a very effective way. The Delhi Metro has contributed to the daily removal of 1.2 lakh vehicles from city streets and has reduced fuel consumption by 1.06 lakh tones. The United Nations has also recognized it as the first metro system in the world to receive carbon credits for lowering GHG emissions and minimizing global warming.
3. Transition of Indian railway to renewable energy
With the railways responsible for around 4% of these emissions, the transport industry in India is responsible for 12% of the nation's greenhouse gas emissions. In order to decarbonize, Indian Railways is pursuing a strategy that includes increasing its reliance on renewable energy , electrifying its traction network, and lowering energy usage.
By 2030, the organization intends to have "net-zero" carbon emissions. The network's electrification by December 2023 is a key objective of the plan. The entire traction requirement is anticipated to rise to about 3,400 MW as Indian Railways electrification is scheduled to be complete by the end of the fiscal year 2024.
As of January 2021, 42,354 route km had been electrified. The Indian Railways has seen a huge decrease in its diesel use as a result of its increasing focus on electrification. Both traction loads and non-traction loads will be served by the 20 gigawatts (GW) of solar that will be installed.
At July 2020, the railways established a 1.7-MW solar power facility in Bina, Madhya Pradesh, during the new coronavirus illness (COVID-19) epidemic. Solar power is being used by the railways ministry to supply the energy needs of more than 960 stations. Additionally, bids have been made for the installation of 198 MW of solar power panels on the roofs of 550 railway stations.
4. Use of water transport
National waterway projects can help in introducing a eco-friendly and economical mode of transport. There are almost 111 national waterways that run across a length of 20162.5 km through the entire country.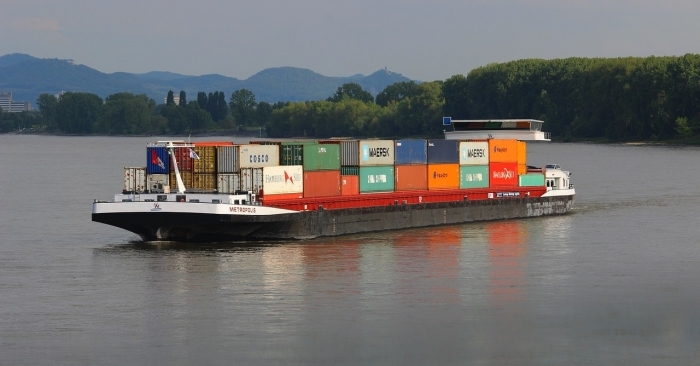 Projects that the World Bank partially or fully funds have received the majority of the work. These projects include the Jal Marg Vikas Project (JMVP) on NW-1 on the Ganga-Bhagirathi and Hooghly rivers; a different project on the Hooghly river known as the West Bengal Inland Water Transport, Logistics and Spatial Development Project; and the Assam Inland Water Transport Project, which covers components of NW-2 (Brahmaputra) and NW-16 (Barak).
In addition to supporting a variety of service-driven economic activities that go along with trade and commerce, the movement of products and people on ferries and ships contributes to the development of an accompanying ecosystem that benefits intermediate sectors like cement and steel.